Posted on September 10, 2019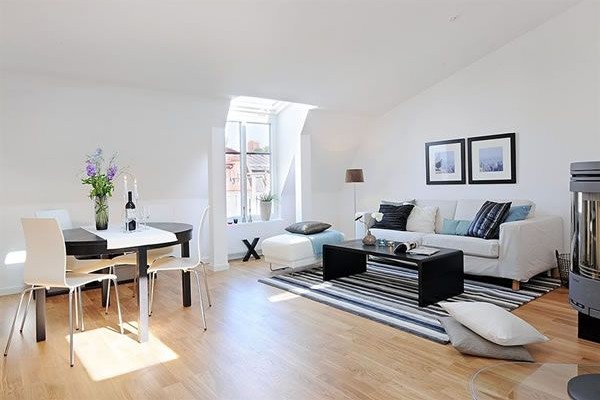 Undergoing a full apartment renovation, or any kind of renovation work for that matter, will take up a lot of two of your most valuable resources—time and money. Aside from taking care of the financial aspect of the renovation, you also have to take into account how the renovation will affect your day-to-day life. When there's construction going on inside your home, you can't just go about your daily activities without being interrupted. This is especially true if you're undergoing a full apartment renovation because you might have to look for someplace else to live for the duration of the project. As tedious and stressful as a renovation can be, there are ways to keep stress to a minimum and knowing exactly what your contractor plans to do in certain situations will give you some control over how the project progresses. The worst thing you can do when undergoing a renovation is to keep yourself away from the project, you have to play an active role. The best way to make sure that your renovation progresses according to plan is to settle these three important matters with your contractor before the actual work starts:
1. Schedule
Ask your contractor to provide you with a detailed schedule or timeline of renovation work. The schedule should include the assessment time, deadline for decision-making, delivery of materials, and the scope of work in a given amount of time. Knowing how long your full apartment renovation will take will allow you to keep track of any delays and put you at ease since you at least have an estimate of how long the work will take.
2. Property Protection
You also have to determine how your contractor plans to protect your property. This includes your apartment and as well as all your personal belongings such as dinnerware, home décor, furniture, books, and all other things inside your home. Determine how your contractor plans to keep dust and debris away from your personal things: be it by moving them to a safe storage place first or by covering them while work is ongoing.
3. Communication and Change of Orders
A full apartment renovation typically entails a large scope of work and changes in materials and certain aspects of the renovation are inevitable so you have to make sure to keep the lines of communication open between you and your contractor. Ask you contractor how he plans to communicate with you and what types of documents are required should there be any change in orders and work plans.
Settling these matters at the onset will help ensure your renovation goes without a hitch and will keep stress levels on all parties to a desirable level.