Posted on September 25, 2019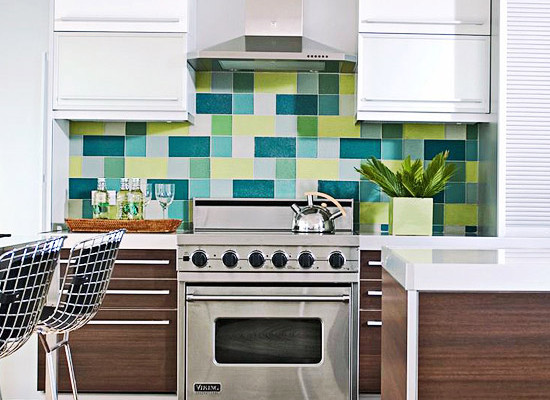 Most homeowners choose neutral color palettes for their kitchen to keep the style timeless. While neutrals will certainly stand the test of time and color trends, adding little splashes of color here and there will not only brighten up your space but small color additions can also instantly update your kitchen's style to suit the season and the time of year. Below are a few tips on how you can add splashes of color to your kitchen without completely changing the color of its walls, cabinetry, and fixtures:
Kitchen Backsplash
A kitchen backsplash can be made from anything from tiles to glass, as long as it serves its purpose of providing walls with protection as you cook and wash in the kitchen. A great way to add color to your New York apartment kitchen is through the backsplash. If you want to be able to change the color and design of your backsplash periodically, choose a material that's easy to change and update. You can, for instance, paint the wall behind the backsplash and add a glass material to cover it. Glass backsplashes are sleek and stylish and are very easy to repaint when the time comes that you want to change the color.
Add Lighting Fixtures that Stand Out
Lighting is a great way to add some character to your kitchen. If you have pendant lights above your countertop, choose shades that come in colorful swatches with playful patterns printed on them. This is a great way to add color to your kitchen without spending too much.
Paint Inside Your Cabinets
Glass cabinet enclosures are perfect for keeping ingredients and dishes accessible. If you have glass cabinets in your kitchen, paint the area behind the shelves with a fun color that suits your style or the season. Doing so will add color to your otherwise neutral kitchen without overwhelming the space.
You can also apply the same rules to the rest of your New York apartment by adding color to smaller details like the interior décor, window treatments, and accent pieces rather than the larger pieces like furniture, walls, and ceilings.