Posted on October 4, 2019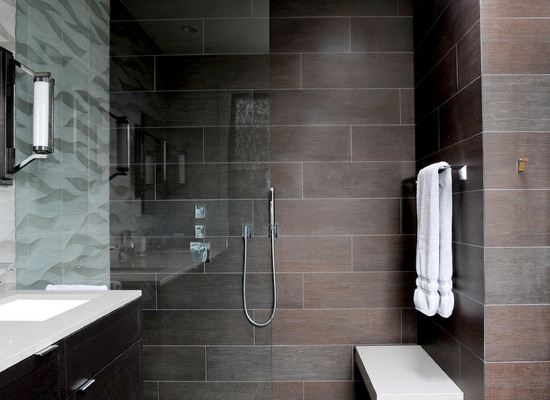 If the bathrooms in your house were built more than two decades ago, then it's seriously time to consider updating it with a more modern look. The term "modern" is vague and difficult to imagine for some. What does having a modern look mean exactly? Many designers agree that a modern bathroom should look clean, sleek, and free of any clutter. A modern bathroom is also associated with clean looking materials such as glass, stainless steel, or even chrome. If you have no idea what modern bathroom should look like, a good place to start is to visit a reputable bathroom showroom.
A good bathroom showroom should have a number of display areas showcasing what a modern bathroom should look like. Make sure to take note of specific looks as well as specific modern accessories that you would like to add in your own bathroom. Once you have a few ideas, you can start planning your new modern bathroom.
During the planning process, keep in mind that you will need clean lines, straight lines, and angles to pull off a modern look. This means that you need to avoid ornate fixtures as well as dated accessories. You should also incorporate angular, geometric shapes into the design of the room. As mentioned above, consider using glass, stainless steel, and plastic during the design process. These materials are recommended due to their clean looks and shiny surfaces. In terms of color, go for neutral colors. While using splashes of bold colors is acceptable, keep things clean and tidy.
If you ever run out of ideas for your modern bathroom, you can always go back to the bathroom showroom for more ideas. Don't be afraid to mix and match fixtures, colors and accessories as long as they gel well with the modern look that you are aiming for.
Visit KBR's NYC bathroom showroom at 250 Fifth Avenue, suite 200 New York, NY to get some ideas for your bathroom remodeling.