Posted on December 9, 2018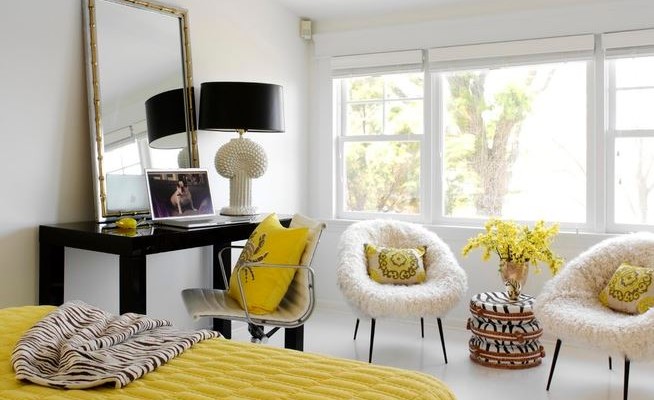 Interior design has different effects on people, and people understandably have varying ideas in interior design. There may be things your designer asks you to consider, which you do not seem to like – and vice versa. However, despite our varying tastes and preferences in interior design, there will always be standards that determine and separate a good interior design from one that is not. Like when doing a remodel for example, you will always have your own preference; however as you go from one friend's house to another, and look from one interior design magazine to another, you will easily get an idea what looks good and what does not regardless how differently you and your designer think. So if you are planning a remodel soon, here are few things you need to remind yourself about what makes a good interior design:
Harmony – Remember that time when you walked into a friend's house and the environment easily felt comfortable as everything just seemed well coordinated? That's harmony. When doing an apartment remodel, it is very important to learn how to follow a cohesive theme so that your furnishing and wall painting do not confuse your visitors. Harmony makes a room easier on the eye. It also gives off a sense of peace and calm, as everything will seem to match and be place on the right spaces.
Contrast – Another quality, which makes an interior design interesting, is contrast. Sometimes, you just have to break the monotony. Contrast is a way to incorporate contradicting elements together while still making things complement each other. Adding contrast to your apartment remodel will create interesting accent pieces against catchy distinction. You can do this by bringing in bold-colored furniture in all white apartment for example.
Symmetry – Some say harmony and symmetry are boring. However, the thing with these two concepts is that they provide your home a sense of balance. Symmetry, much like harmony, makes the elements in your house easy for the eye. It exudes an impression that a room's interior design was well planned and arranged, does saying something good about you and your decorator's organizational skills as well.
These are only three of the many factors that characterize a good interior design. Interior design, as an art, should not have rules. Interior design can be a person's passions and interests. However, much like any other form or art, interior design has standards that have been tried and tested through time. These factors are some of the qualities that are proven to satisfy clients over the years. Hence, you will never go wrong with these traits. So the next time you do a remodel, be free to express yourself in the interior design, but keep these factors in mind so you can make sure to have a good interior design no matter how unique or eccentric your taste is.