Posted on July 18, 2019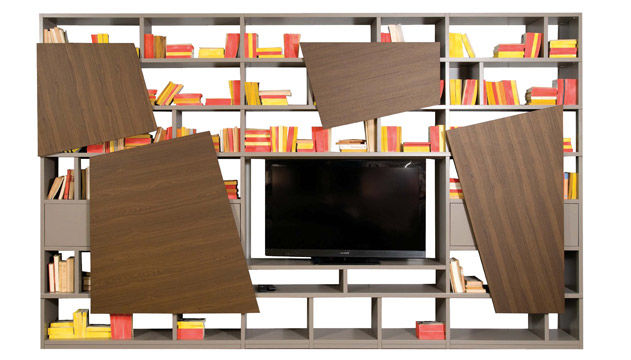 Many people treat architecture and interior design as two very distinct concepts. Whereas architecture involves designing and constructing structures like large buildings, churches, historical landmarks, and houses, interior design deals with furnishing and decorating a place for practical use and aesthetic value. Despite the obvious distinction, the two are complementary disciplines that cannot exist without the other. In fact, a lot of architects and interior designers of the modern day don't make a distinction between the two fields anymore, as modern interior design pieces are often treated as true architectural works of art in themselves. Choosing the right interiors can really make a difference in one's home, especially in the case of apartments in big cities like New York. When you live in a small place, it becomes all the more important to choose interiors that double as statement pieces that complement the design and structure of your home. With this in mind, we have listed below a few interior pieces that combine form and function, making them the perfect example of architecture in the micro-level:
Latina Modular Shelving Unit by Marco Fumagalli
Marco Fumagalli, the renowned Brussels-based interior designer has once again proven his genius with this shelving unit designed for Roche Bobois. With adequate compartments for small display pieces like books and glassware and a large compartment for a television set, this modular shelf is probably the only storage unit you'll need in the living room. Latina features four panels of walnut veneer that can easily conceal your television set when not in use. When you push the panels apart, they are transformed intro abstract panels that make a modern but subtle statement. Functional and tasteful yet minimalistic in design, this storage unit is perfect for the modern-day New York Apartment.
Lutron's Senera Wireless Honeycomb Shades
Tired of sending heavy draperies to the drycleaner and having to change them once a month? You might want to trade in your draperies for window shades instead. Can't find the perfect piece for your modern New York apartment? New York's very own Lutron Electronics, one of the industry leaders in lighting control, has come up with the perfect solution for your window treatment needs. The Senera Wireless Honeycomb window shades are aesthetically pleasing to look at, energy efficient, battery-operated, and remote-controlled. The shades only use 1/1000 watt of power when not in use. It also adjusts its speed to lengthen battery life.
Give your New York apartment some fresh furnishings and you certainly won't regret it. These modern interior pieces are sure to complement your busy lifestyle and city living.