Posted on June 20, 2019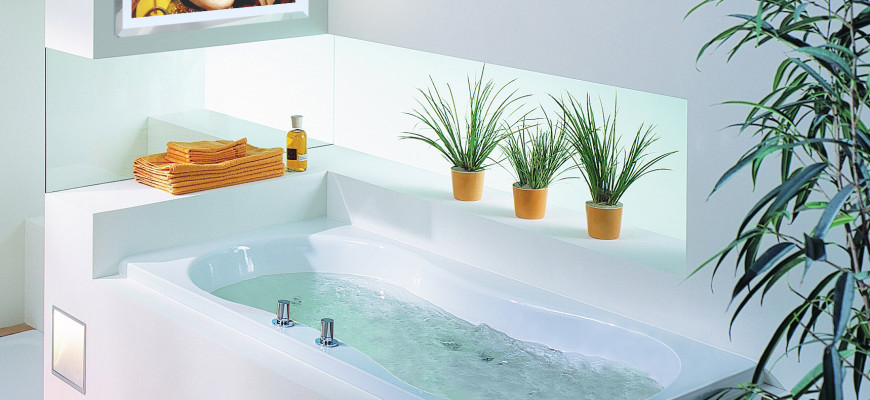 Gone are the days when bathrooms were only used for hygiene and personal grooming. Now, bathrooms range from the most basic to the most elaborate ones equipped with just about every piece of technology one can think of. Since bathrooms are typically kept private, they have served as a venue for people to relax and shut themselves out from the hustle and bustle of everyday life, even if it is just for a few hours in a day. If you visit a bathroom showroom, you'd be surprised at how high-tech bathrooms have become. Thinking of adding an entertainment unit to your bathroom? Go ahead and indulge. After all, you deserve to relax every once in awhile. Below are three entertainment options for the modern bathroom.
Tablets
Tablets are perhaps one of the easiest entertainment units to add to the bathroom especially if you already own one. All you really need is a dock for your device and you're set for all the entertainment you need in there. You can watch your favorite shows, soak in the tub while reading a book, or listen to some relaxing music to unwind after a long day.
Mirror Televisions
Television sets in the bathroom aren't unheard of. Some people even put in a couch to match so they can curl up and watch their favorite shows undisturbed. However, nothing quite beats the aesthetic appeal and functionality of mirror televisions. Imagine turning your vanity into a TV set when you feel like watching a movie or your favorite shows. With the available technology today, you can conceal your television right in your vanity. You won't only have an entertainment unit but you'll also have one of the most basic fixtures in the bathroom—a vanity mirror. Visit a bathroom showroom to check out the available options for mirror TVs.
Bathroom Speakers
There's nothing quite like relaxing after a long day with some ambient music and ambient lighting, and maybe even a glass or two of your favorite wine. Now, you can do this right in your own bathroom so you can soak in the tub while you enjoy all your favorite tunes. There are various options for bathroom speakers; some can even be installed right in the showerhead.
With these bathroom entertainment units, there's no reason for you not to love your bathroom! Check out a bathroom showroom that showcases these units so you can see which one is perfect for you.