Posted on April 25, 2019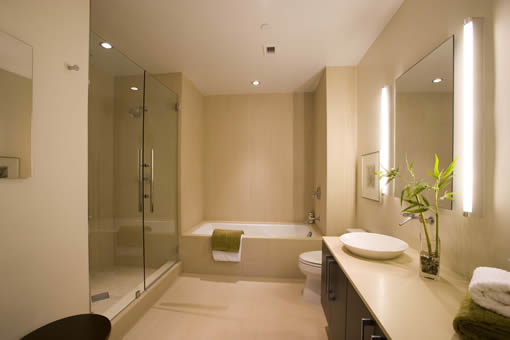 There are different modern upgrades you can consider when going through bathroom remodeling. Many modern layouts and designs are far better than conventional ones. With the advent of technology, even bathroom emblems became a norm in many bathrooms. There are furniture and appliances you can put inside making your bathroom to make it more sophisticated. Actually, the bathroom upgrades enable you to use your bathroom for more than just bathing and cleaning.
Themed Bathroom
If your house has a motif, your bathroom can align with that too. You can choose to have Victorian style, Modern theme, Kid's Theme, and many more. It is all up to your preferences. There are materials that can serve any model type you want to build.
Bathroom with Gadgets
If you are a techie person, you can shop on bathroom gadgets that you can place inside; from showers to sinks; weighing scale, dryers, and a lot more. You should be considering your electricity budget too when putting on some gadgets. Don't put too much that you are electricity budget will balloon.
Child Friendly Upgrade
Maybe your bathroom was initially made for adult use only. If you now have children at home, consider remodeling to make it child friendly. This will entail use of safety tools, furniture, and appliances to avoid accidents.
Aesthetic Upgrades
Even if you are going through bathroom remodeling solely for aesthetics alone, do not neglect to work on the plan.
Above are just some of the available upgrades you can consider when you do bathroom remodeling. Like any other project, the success lies in proper planning and execution. It is not always on how beautiful the plan is, it is more of how perfectly executed the project is.