Posted on January 20, 2019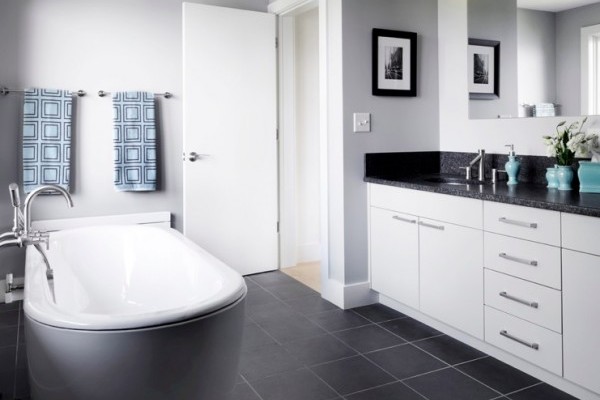 If you are looking to sell your home, a simple and relatively easy way to increase its value is to do a bathroom remodel. Few things are more impressive than a well-appointed bathroom, and it doesn't really take a lot of effort to spruce it up. Here are a few ideas for doing so.
If you don't have a lot of experience and you aren't absolutely sure that you can do a stellar job, the first thing you should do is to hire a professional. This will ensure that the job is done to spec and that the new owner of your home won't have to deal with problems resulting from your botched handiwork down the line. Get references from people you know, and make sure that the person you hire has a good record of successful bathroom remodel projects.
The most prominent area of your bathroom is probably the vanity/sink. If you don't have a lot of money to spend and you want impressive results on a budget, this is the area that you should focus on. There are many options for vanity cabinets nowadays, and they can flatter your bathroom design considerably.
The next step is to look into your storage options. You should be able to keep all the bathroom products hidden away to avoid clutter. This is especially important for smaller bathrooms where the space is very limited. For your purposes, look into recessed cabinet designs that give you added storage space while maintaining the flow of the interior bathroom lines.
Don't neglect your lighting. This is a great way to liven up any bathroom, and the results can be very impressive even if you don't have a lot of money to spend. When you do a bathroom remodel project, you should allot a healthy chunk of your budget to good lighting.