Posted on February 7, 2019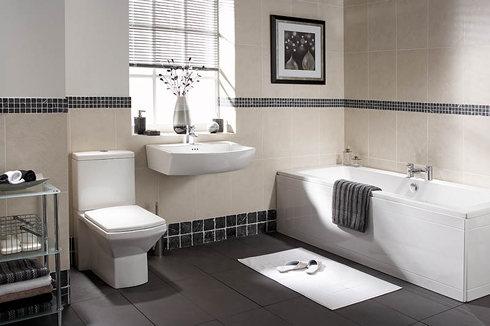 Planning a bathroom remodel any time soon? There's no "right" or "wrong" way to go about it, but there are ways by which professionals do specific tasks, and ways by which the rest of us do them. We'll leave it to you to guess which approach produces better results. If you want to make the job easier on yourself and have a bathroom you can be proud of in the process, here are some tried and proven pro-tips on bathroom remodeling.
Tiles
Function should be your primary consideration when choosing tiles for your bathroom. You will want to avoid tiles that tend to get excessively slippery, but tiles with non-slip textured surfaces can be difficult to clean. The good news is that there are so many bathroom tile options on the market today, so you should be able to find a set that strikes a perfect balance between low maintenance and non-slip qualities.
Caulks
Caulk formulations are available in acrylic and hybrid varieties, which can be removed easily without you having to use harsh chemicals. For maximum protection, find a product that contains a mildewcide, which prevents mildew formation for up to five years. That should be enough time between bathroom remodel jobs, after which you will probably want to replace your tiles again anyway.
Replace the wiring or have it done by a pro
If you haven't changed the wiring in your home, it has probably gone through considerable wear and tear over the years. Now would also be a good time to change out the old 15-amp wiring for a more robust dedicated 20-amp system. Make sure you install enough outlets as well, because no one ever has enough of those.
Tuck your toiletries away
Here's a simple tip that really gives your bathroom that "pro-designed" touch. Instead of having your toiletries take up space in a rack or shelf, consider a recessed shelf when you bathroom remodel. This will help reduce clutter and look impressive besides.