Posted on October 21, 2019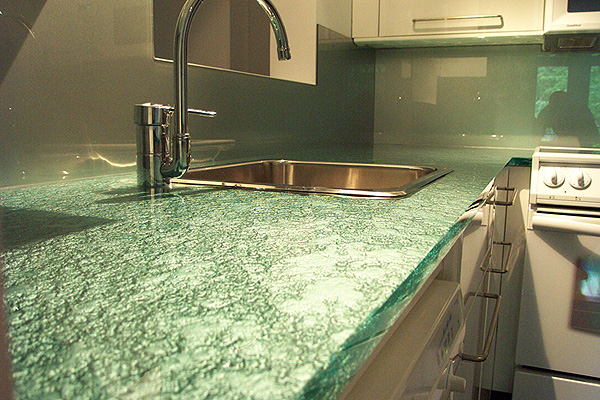 The use of recycled glass, commonly known as bio-glass, has significantly increased in popularity among many homeowners. Not only is it a cheaper alternative to traditional countertop materials like granite but it also has a unique appeal that you can't find in other materials. If you're undergoing kitchen remodeling and you're having your countertops replaced, you might want to consider using recycled glass instead. Below are some of the top benefits of bio-glass countertops:
Easy to Maintain
Glass is very easy to maintain, as you can easily wipe off stains and spillage. Simply wiping the surface with eco-friendly, anti-bacterial cleaning agents after every use will keep your countertops looking shiny, clean, and good as new.
Versatile
The beauty in bio-glass is that it can be made to look like anything. Whether you want your countertop to look like plain glass, you want glass with stone mosaic accents, or you want a sea glass effect, you can find tons of design options for your countertops. You can ask your kitchen remodeling contractor where they source out their bio-glass panels so you can check out the options available to you beforehand.
Durable
Bio-glass is heat-resistant so you don't have to worry about scorching or discoloration especially if you use the material in close proximity to your stovetop or oven. Although, when chopping ingredients it might be best to use a chopping board instead of chopping on your countertop to avoid scratches.
Eco-Friendly and Sustainable
Bio-glass is made from 80% up to 95% recycled glass sourced out from bottles, windows, and even traffic lights. Bio-glass panels also contain zero VOC but this depends on the supplier so if you're concerned about your carbon footprint and would like countertops that are 100% eco-friendly, then you can ask a kitchen remodeling expert for a list of reputable suppliers.
These are just some of the many benefits of using bio-glass so if you're looking for a material that's aesthetically pleasing to look at, highly durable, and sustainable, then bio-glass is certainly the material for you.