Posted on May 30, 2019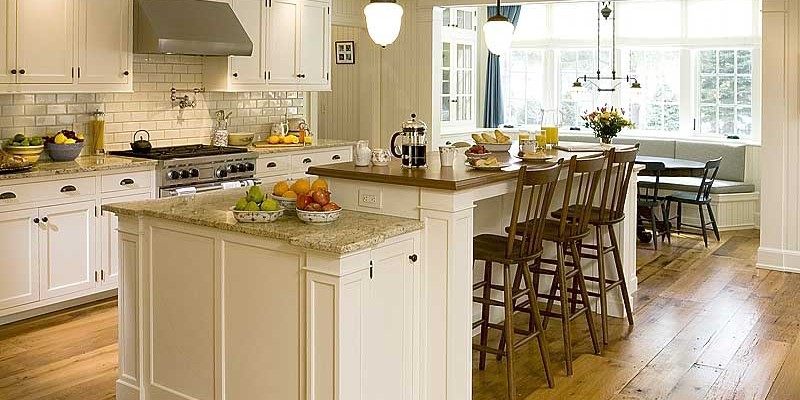 Kitchen islands are great additions to any kitchen. They don't only offer extra counter space and storage but they can also serve as a point of visual interest in the kitchen. Whether you're buying one ready-made or you want to have a custom-design made, you can find a lot of inspiration by visiting a kitchen showroom. If you're not quite sure what kind of Kitchen Island to install in your home, you may want to take note of the following to help you come up with the best option:
Function
The first thing you should consider before anything else is function. What do you intend to use it for? Do you plan to use it for cooking, prepping meals, or eating? If you want to use it for extra storage as well as prepping meals, then you have to assess how much storage you will need. You should also decide whether you'll need some plumbing installed and some appliances built in the kitchen island.
Height, Size, and Shape
Kitchen islands vary in size and shape. To determine the best size and shape for you, you have to assess how much space you have in your kitchen. Don't get something so large that it would take up most of your floor space. The best option for small kitchens is a long, rectangular surface so you can use it for prepping meals, dining, and even get some work done on it if you plan to use it as a work area as well. Visit a kitchen showroom to find the best shape and size for you. Make sure that you pay attention to its height as well. If you plan to use it for dining, get something a little higher so you can purchase some bar stools with it. About 32 to 42 inches high is a good measurement.
Cost
Custom kitchen islands can be pricier because they have to be made from scratch but if you really want an island that is custom-fit for your kitchen, then it's always better to have them made. However, if you want something straight out of a kitchen showroom, you can always have it tweaked a bit before installation.
With the right kitchen island, you'll be able to enjoy your kitchen more so make sure to carefully assess your needs before getting the first one you find.