Posted on July 23, 2018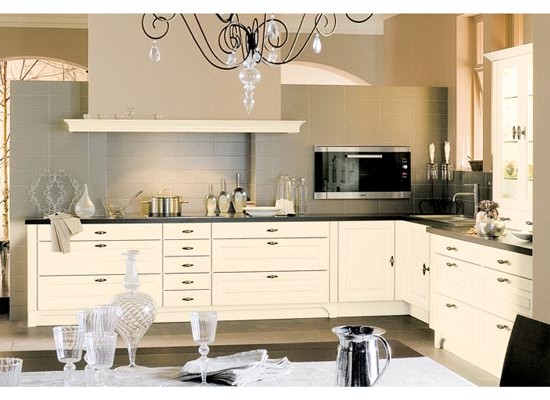 Kitchen design is a tricky subject for many people. While some have concrete ideas of what they want—be it traditional, contemporary, rustic, or Mediterranean—others have a more difficult time grasping what kind of style they would want for the kitchen. The process of choosing a design becomes even trickier when you live in a small place in the city like an apartment or a loft, as there is much more limited space than if you live in a townhouse or a bigger place. If you're struggling with kitchen design, you might want to consider going back to the basics by opting for a more classic look and feel. Classic designs are always timeless and can easily be incorporated regardless of the setting of the kitchen. New York apartments would benefit greatly from classic designs, especially if you would take into consideration its resale potential later on. So what exactly makes up a classic kitchen? The following are elements of classic kitchens:
Neutral Colors
Classic kitchens often play it safe when it comes to color but that doesn't mean they have to be boring. As muted as the colors may be, if done properly and tastefully, you can still expect your kitchen to look good and up to date even years from now. The classic design is often characterized by light-colored cabinetry like white or cream, as it gives it a fresh and open feel. This doesn't mean, however, that you have to keep everything white in your kitchen. You can add a darker shade like dark brown or black for your floors or drawers. Contrasting colors of black and white are characteristic of classic kitchens. You can also opt for black countertops and keep your cabinetry and drawers white or opt for dark-wood floors or black and white tiles.
Details
Classic kitchens are also characterized by simple details. While not as structured or minimalistic as modern kitchens, classic kitchens keep details to a minimum. For instance, you might see some detail on the molding and the cabinetry but they are often very simple and subtle, not too loud or intricate.
Easy to Update
Classic kitchen design should blend well with different kinds of interiors. It's the easiest style to update, as you can simply change some fixtures, wall décor, or bar stools and you can give it a more contemporary feel or a more rustic or country feel. The best thing about classic kitchen design is that if you decide to change it later on, you won't have to undergo a full remodel, just tweak the details a little bit.