Posted on June 19, 2019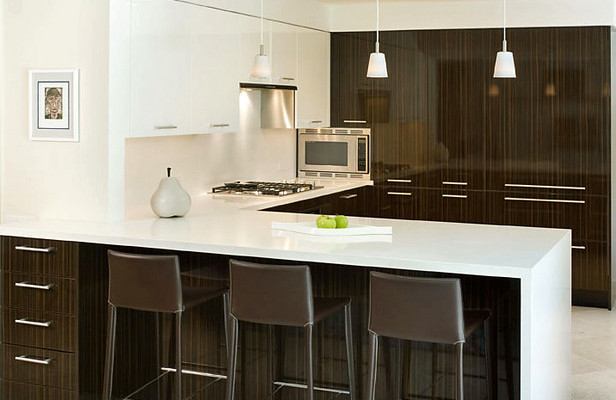 One of the most important things to do before undergoing kitchen remodeling is to come up with a remodeling plan. Even if you're having your entire kitchen redesigned by a professional, you should still have an active role in the planning process as only you know the actual issues that need to be addressed. Creating a plan may seem like a daunting task but if you know exactly what you need to improve in your kitchen, it should be a lot easier than it seems. Below are a few things to consider when creating your plan:
Layout
Do you have issues with your kitchen layout? For a kitchen to be fully functional, it has to have the right layout. Unfortunately, not all kitchens are designed with efficiency and functionality in mind. Creating a kitchen work triangle is important. A kitchen work triangle is essentially that area in your kitchen where you do most of the work. It provides the ideal layout for placement of fixtures and appliances and as well as the proximity between these work areas. The work triangle is composed of the kitchen sink, the stove, and the refrigerator. The general rule for proximity is to make sure that these three areas in your kitchen are at least 4 feet apart but not more than 9 feet apart. This will make it easier for you to work within your kitchen while ensuring that everything is in close range. Most kitchen remodeling experts should know this concept so they should be able to apply it with no trouble.
Determine the Function of Your Kitchen
In the past, the kitchen was reserved mostly for cooking and not much else. However, modern homes have kitchens that serve other functions as well. This is especially true for apartments because there is not much space for a lot of rooms. Determine what you plan to do in your kitchen. Do you want to have a space for meals? Do you want to add a work area where your kids can do their homework? Do you see yourself entertaining guests there as well? If so, setting up a kitchen work triangle becomes even more important, as you need to save space for the other functions that you intend your kitchen to serve.
Undergoing kitchen remodeling can be a challenging task but if you know exactly what you need and what you want, you should be able to express all these to your contractor and designer so you can sit down together and come up with a detailed and concrete remodeling plan.