Posted on June 6, 2019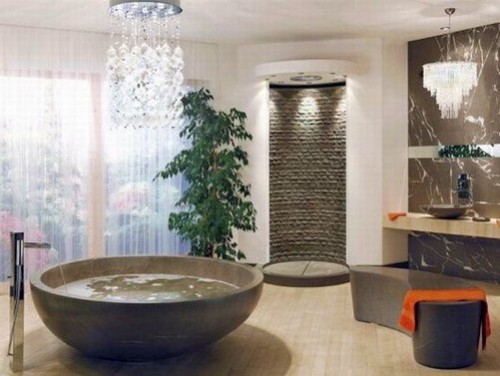 Bath time is precious for many people because it is one of the few times in the day that they can actually enjoy some privacy and some peace and quiet without being bothered by the hustle and bustle of everyday life. This is why it is important to create a stress-free environment that is conducive to relaxation. If you're undergoing bathroom remodeling and would like to transform your bathroom into a relaxing haven where you can unwind after a long day at work, then the following tips might help you:
Stick to Light Colors
You don't necessarily have to stick to neutrals but if you want a truly relaxing space, lighter colors will help you achieve it better. Green is a great color to work with, as it is a soothing and relaxing color but it is better to stick to lighter shades of green than darker ones especially for smaller bathrooms. You can also use different shades of green for your bathroom to give it more texture but save the darker shades for accents. Beige is also a great color for bathrooms, as it can really open up a space.
Add Some Natural Elements
Nature has a way of relaxing even the most tired people so if you want to create a relaxing space, you should add some natural elements to your bathroom. Wooden floors, a wooden tub, wooden window panels, or pebbles and potted plants are great for adding some natural elements into your bathroom. You can consult a bathroom remodeling expert regarding permanent additions to your bathroom.
Avoid Clutter and Stick to Clean, Horizontal Lines
A cluttered space equals a cluttered mind so make sure to keep clutter to a minimum. Install adequate storage in your bathroom so that all the small things can be kept hidden from plain view but still accessible. Horizontal lines are great for making a space look bigger so make sure to focus on horizontal lines rather than jagged ones.
Bathroom remodeling should be about improving your current space to make it more ideal for rest and relaxation so before you decide on the next state-of-the-art toilet to add to your bathroom, make sure to fix the ambience first.