Posted on July 12, 2019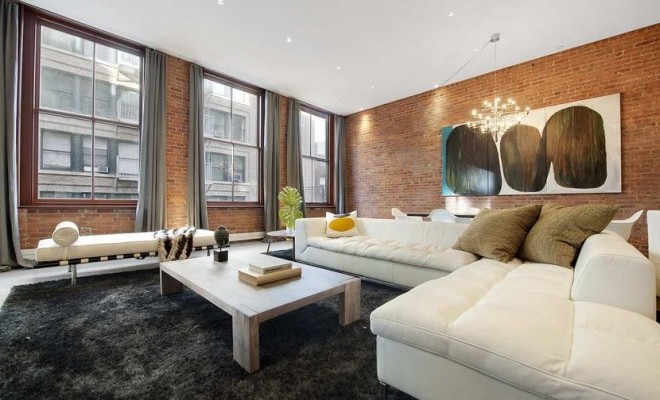 Loft converted buildings aren't uncommon in NYC. In fact, the idea of converting old warehouses and industrial buildings into living spaces started in New York in the 1900s. As loft apartments gained popularity, its status has also been elevated to prime real estate investments. The large space, open floor plan, and high industrial ceilings are certainly attractive for city dwellers considering the lack of space in other living spaces. However, despite the open floor plan being one of the strongest suits of loft units, the openness of the space has made it quite a challenge to furnish and decorate. If you're moving into an NYC loft and don't know what to do with the open floor plan, it might actually be a good idea to undergo loft renovation. Below are some ideas on how you can furnish and decorate your new loft:
Use Furniture as Dividers
Perhaps the biggest challenge of furnishing a loft is finding the right solution to dividing space into certain functions. Privacy is virtually non-existent with an open floor plan so if you're moving in with your family or a room mate, you might want to do something about the lack of dividers in the place. Since the ceiling is typically higher than most apartments and the windows are usually spread out throughout the whole space, undergoing loft renovation might be tougher than you think. A good solution would be to use furniture as dividers. Large stand-alone shelving units or those that can be mounted on one end on the ceiling can be used to create a division between the dining area and living area. Plus, they add lots of extra storage so they're actually a good investment in the long run.
Furniture Size
Since lofts have high ceilings, the space can be quite overwhelming. If you want your unit to be cozy, buy furniture that are proportionate to the size of the place. So if you have a very large open space, it might be a good idea to invest in larger furniture pieces. Adding lighting can be quite challenging so what you can do is to invest in a chandelier or droplight that has an adjustable length. Longer droplights are better in making a loft look and feel cozier.
If you don't have bedroom divisions, you might have to add a more permanent solution like adding a wall or a garage-like door to separate your room from the rest of the loft. You will have to undergo major loft renovation for this and might have to secure a permit from the New York Department of Buildings depending on your building's policies on major renovation work.