Posted on November 22, 2018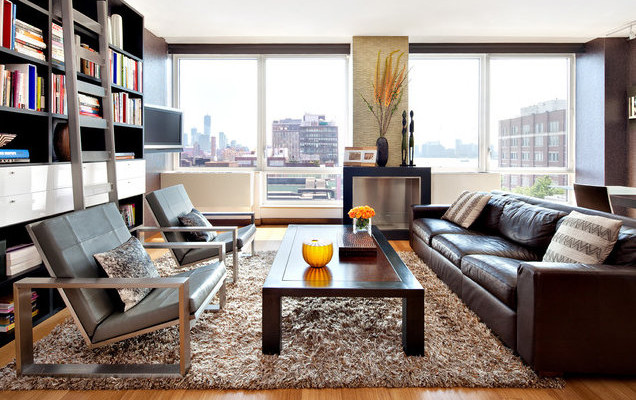 There are many reasons why people keep pets around. Some need them for some good company; some take pets in as to be trained as parents, while some just love animals. But regardless of reason, a house with pets just makes it more like a home. Even when you are living in an urban dwelling like an NYC apartment, having pets will surely make it more homely. Hence, pets easily become beloved members of the household. For this reason, it is not a bad idea to think of them while planning a renovation. Our pets are members of out families, that is why it is only fitting to keep them in mind when making over the house. The following are a few ideas on how you can make the pets feel more at home through an NYC remodel:
  Adjust furniture and fixtures for growing pets – Much like humans, pets' needs changes over the years as they age. For example, you cannot expect them to eat from that tiny low and tiny eating bowl without being uncomfortable – feeding time may even become almost impossible for tall dogs! Consider incorporating a lifted dog feeding station by your kitchen island. Or you can buy some of those stands of benches where you can place larger feeding bowls, so bigger dogs will not have to stoop down so low and hurt their joints.
Dedicate a space for them – Much like humans, our pets also deserves some time when they can just rest and not worry about humans walking by or all over them. This could be that spot beside the stairs or that space behind the huge couch in the living room. Decorate the space with stuff they will enjoy. This could be anywhere in your apartment, but do make sure it is comfortable.
Create a spot where they can enjoy the view and scent of the outdoors – Pets in the city may not always enjoy the outdoors, but they nevertheless enjoy surveying their property much like any other animal. Give them space or some facility near the windows that will make it easier for them to look out and enjoy the scent of the outdoors. It is important for the pets to look beyond the interiors of the house just to watch and observe.
We may have a lot in mind when planning for an NYC renovation. And it is important not to forget about out beloved pets. Besides, they are members of the household too, so do not forget the things that will make the house homier for them as well.