Posted on September 18, 2019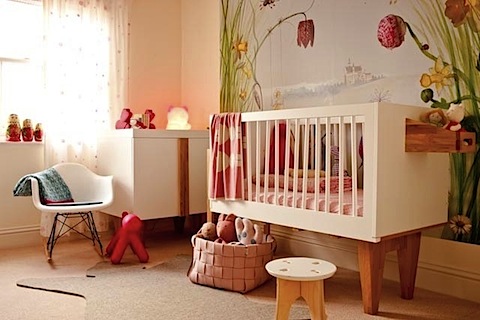 Raising children in a New York apartment can be tough, especially since there isn't much space to run around in but this doesn't necessarily mean that you can't give them the best of what your apartment can offer. If you live in an apartment building with not much room to run around, it's best if you give your child his or her own personal space early on. If you're still an expecting parent, then now is the best time to create a personal space that your child can grow into. Below are some tips on how you can design a nursery that can grow with your child:
Play Around with Some Paint
Wall paint is one of the most inexpensive aspects of a room to change so don't be afraid to use a paint color that is suitable for your child's age. If you're preparing the room for a newborn, then add some fun touches with your paint color. Paint it in a pastel pink for little girls, a sky blue for boys, or a warm yellow if you want something neutral. But you don't have to limit yourself to solid colors either; you can make art using paint if you don't want to apply wallpaper. A stylish way to paint your child's nursery is to paint stripes on the walls with alternating colors rather than just paint it using one solid color. Later on, when your child is older, you can let him or her pick the next paint color for the room.
Add Enough Storage
If you don't have much space for storage in your New York apartment, then it's essential that you add a fairly sized closet in your child's nursery so that the closet can still accommodate your child's things even when he or she grows older. You should also make sure that your child has enough space for books and toys. Making sure that they have their own private space where they can just play is important especially if you live in the city.
Invest in Smart Furniture
If you want your child's nursery to grow with your child, get a crib that can be converted into a bed later on. There are some that can be converted to just the right size for a toddler and there are some that can be converted to a full-size bed for teens. If you want your child to be able to choose their own bed later on when they're older, then getting one that can be converted to a toddler bed is a good investment for your nursery. This way, you can still use it even after a few years but you can change it later on once your child decides that he or she is ready for a full-sized bed.
Making space in your New York apartment for a child or several children isn't really that difficult, as long as know how to invest in multi-purpose furniture and you know how to optimize your available space.