Posted on June 13, 2019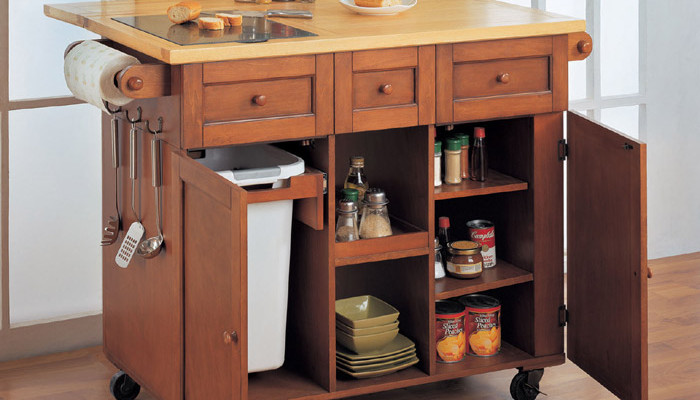 Perhaps one of the biggest problems with small kitchens is the lack of countertop space especially while preparing meals. Since smaller appliances like toasters, coffee makers, and microwaves are placed on a countertop for easy access; they usually eat up the space that's meant for prepping meals. Cooking can be so hectic especially when you lack the necessary countertop space for ingredients, which is why kitchen islands are a great addition to kitchens. Unfortunately, not everyone has the space for a permanent kitchen island. If the lack of countertop and storage space is getting to you, maybe it's time to add some extra space in your kitchen. If you visit a kitchen showroom, you'd see that there are a lot of options that don't necessarily need to be permanently installed. Below are a few of these options:
Kitchen Cart
If you don't have space for a full-size kitchen island, your next best option is to get a kitchen cart. One with wheels underneath and is fairly sized so it won't take up much space. The best thing about a kitchen cart is that you can use it for additional countertop space when cooking and move it to the dining area when it's time to serve the meals.
Bar Carts
Bar carts are great for extra storage. You can store your collection of alcohol at the bottom and some essential glasses on top but you can also use it for carrying bread, tea, coffee, and other goods. Visit a kitchen showroom to find a decent-sized one that would go well with your kitchen's interiors.
Baker's Rack
Great for storing bread and other baked goods in your kitchen or dining area, a baker's rack can be mounted on the wall if you lack the extra floor space. It can also double as a spice rack if you don't always store baked goods.
If you want something that would look custom-made for your kitchen, it is best if you visit a kitchen showroom so you can measure the dimensions and check out the available designs in person.