Posted on February 28, 2019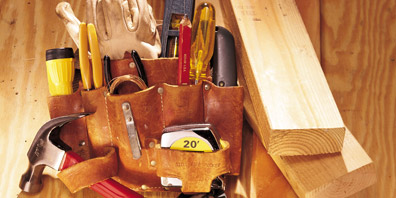 Full gut renovations are a lot more complex than your typical renovation project, and you could quickly find yourself becoming overwhelmed with the sheer amount of work involved. Before you begin pulling up floorboards and knocking down drywall, it might be a good idea to know what you are getting into.
Full gut renovation is an extensive rehabilitation or "rehab" project that involves removing and replacing finishing, framework, plumbing, and electrical systems, among other tasks. in most full gut renovation projects, much of the work involves making revisions to the internal layout of the building, with the exterior remaining largely unchanged. However, there are also full gut projects in which even the building's structure is changed radically. In more extensive gut renovation projects, even the walls and roof of the structure may be rebuilt.
Keeps your costs manageable
Gut renovation projects are often considerably more expensive than other construction projects, but there are ways to reduce the costs by a significant margin. By employing more efficient designs, the cost of a full gut renovation can be reduced by as much as 5%. Homeowners also stand to realize substantial cost savings by working with a contractor that gives them the opportunity to specify materials and even to customize certain aspects of the design of their homes.
Some of the more effective companies in the business employ a system called value engineering, in which the costs of the labor and materials needed in the full gut renovation are estimated. Minor changes are then made to the architectural plans and material choices, while still maintaining focus on the quality of the end result. With value engineering, it is possible to perform full gut renovations that cost considerably less than similar projects, but which do not adversely affect aesthetic value and structural integrity in any way.