Posted on August 1, 2019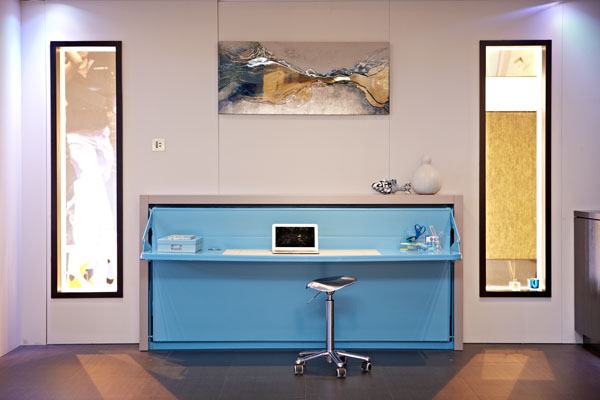 More and more people are choosing to work from the comforts of their own home and even those who report to work everyday have days when they need to get some work done at home so having a comfortable home office that is conducive to work is important. While it's not always easy to designate a work area especially when you lack space in your New York apartment, with space optimization in certain areas of your home, you can find a solution that would work best for your needs. Below are some home office ideas that you might want to employ if you don't have an extra room that you can use as a home office:
Convert a Small Closet to an Office
You might not have an extra room in your New York apartment for an office but if you have a closet space that you can spare, you can turn it into a nice little corner for a desk, computer, and comfortable office chair so you'll have a place to work when you're home. Remove the door and replace it with a see through curtain or just leave it open altogether. With a few decorative touches, you won't even notice that it used to be a closet. You can conceal it with a curtain when not in use if you want it out of sight.
Pullout Desks
Wouldn't it be great if you can turn the concept of a Murphy bed into a pullout desk? Well it's not really difficult to do, as you can have one custom-made especially for you. In fact, there are even ready-made pullout desks in furniture stores that you can install yourself so you can just simply put it out when you need to work.
Ceiling Mounted Shelves
If you're looking for office storage solutions for your tiny home office corner, you can utilize the space on your ceilings by installing ceiling-mounted shelves. That way, you'll have space for storing file boxes, printers, and other office supplies. Just look for a comfortable corner in the living room, bedroom, or kitchen and have some shelves installed.
With the right ideas and space optimization strategies, you can designate an area in your New York apartment for your home office so you can concentrate on working even while you're at home.