Posted on March 14, 2019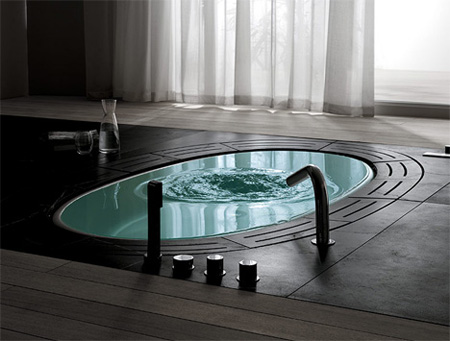 Bathroom tubs have, in history, been made of monopolistic designs and materials. This has made it very difficulty to add décor for interior designers to this important element. Presently, you have a wide selection that will make your bathroom remodeling more effective and lovely. Choose the taps that come with temp regulator because heating is always done at the outlet and not the source. This is critical because it reduces the chances of burning users at the tap end.
Modern tubs do not employ the screw model of operation. The superior technology makes it easy to avoid nonstop leakages which will reduce water losses. The screw model has also been very disturbing as it has cracking or squeaking noise that it releases as you turn it on to release water. Because you want to create a special environment, consider going for shiny stainless steel taps that look nicer and is a lot easier to use.
If you are making bathroom remodeling plans for public such as those used in spas and motels, you could consider getting the model that releases the water electronically without the need for direct handling. This reduces the amount of water lost and the rate of tear and wear. However, it is important that you carefully maintain the circuit that controls it.
To make your bathroom even lovelier, you should select the right colors for the tubs. Though this is dependent on your preference, you should ensure that they match with other elements such as wall colors, the washing basin tiles, and even the television set if you plan on putting one in.  Either way many people prefer shiny tubs and there are even those who prefer gold plated or even nickel tubs for bathroom remodeling. It is critical to factor the choices of other family members who would use the bathroom in order to be sure they also like it.