Posted on July 4, 2019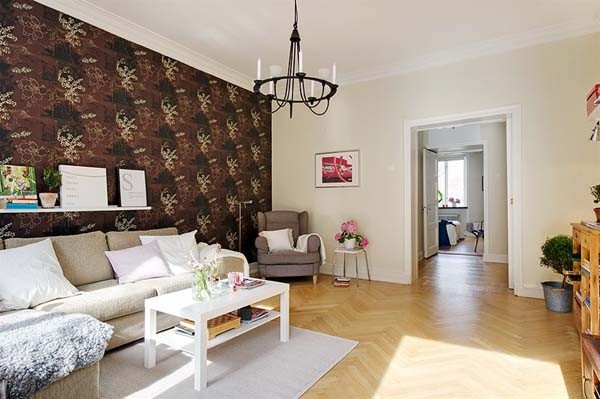 Since undergoing full apartment renovation is expensive, many people opt for universal and timeless improvements that would improve their apartment's aesthetic value while giving it a pretty neutral look that would appeal to various people. The reason for this is because permanent changes can be expensive and one always thinks of the resale potential and value of their home that they often forget about their personal preferences when it comes to style. Sure, following seasonal trends in apartment design isn't always recommended since it's very likely you'll get sick of it eventually but it doesn't mean that you should design your apartment like a showroom unless you actually plan on selling it right away or you actually enjoy having a showroom for an apartment.
Giving your apartment a personal touch is what makes it not just an apartment you come home to everyday but a home that you actually enjoy going back to at the end of the day. This is especially true if you have children. Your kids have to feel at home and the only way to do that is to give them some level of creative control at least over their own space. So if you've always enjoyed floral wallpapers that remind you of spring or that chic black and white chevron print you've seen on the spread of a magazine, go ahead and put that on your walls. Undergoing full apartment renovation can be costly but if you absolutely love how it will turn out in the end, then the benefits will most certainly outweigh the cost of the project.
The key to personalizing your apartment in a style that you actually love is to focus on things that can easily be changed. Go for timeless materials where permanent fixtures are concerned, like flooring, countertop materials, bathroom tiles but when it comes to your walls, you don't have to limit yourself to plain white or solid colors. Paint is easy to change and relatively inexpensive and wallpaper does not require major construction work to apply and strip off. Let your kids choose their own paint color or wall paper, go ahead and apply that bold wallpaper print you've always wanted, and go crazy over the kind of accents that you want. If you plan on staying in your home for more than five years, all these costs will be worth it. That way, you get the most out of your full apartment renovation without having to worry about its resale potential later on.