Posted on February 17, 2019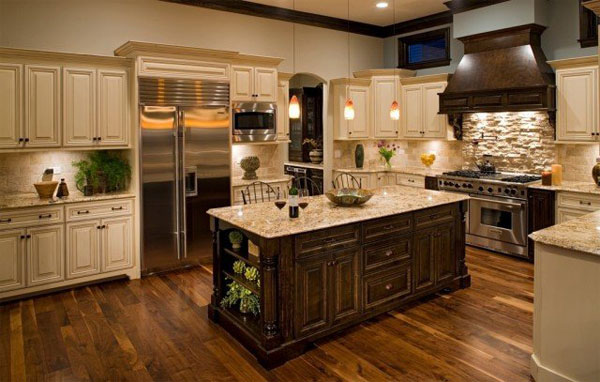 A kitchen island is quite possibly one of the most useful additions you can make to your kitchen. It can considerably enhance your efficiency, make even the most complex tasks a little bit easier, and generally improve your entire kitchen experience. It can even serve as the main focal point of your kitchen, tying in the rest of your design elements together. Best of all, it can even be used as a kitchen table where you and your family can enjoy casual dinners or brunches together.
In order to live up to its full potential and really make a perceptible contribution to your kitchen, you will have to put some thought into your kitchen island and how it looks, where it is situated, and what functions it should serve. Here are some ideas on how you can maximize the form and functionality of your island.
Make sure you have enough space
The first and most important consideration when planning an island is space. If you don't have enough to fit in an island, installing one would be pretty pointless.
Decide on the most appropriate height
The height of the island is important if you are to make full use of it. Figure out if you want to use it only for kitchen prep tasks or for meals as well, and decide on the height according to your intended usage.
Choose a countertop
There are many choices for countertops available on the market, ranging from natural and engineered stone to veneer and even wood. Each of these has its benefits and drawbacks so look into them thoroughly before you make a choice.
Decide if you want chairs
If you want to use your kitchen island for meals, you will have to plan for seating. Recessed chairs provide a great balance between space constraints and usability, and are definitely worth looking into.