Posted on February 27, 2019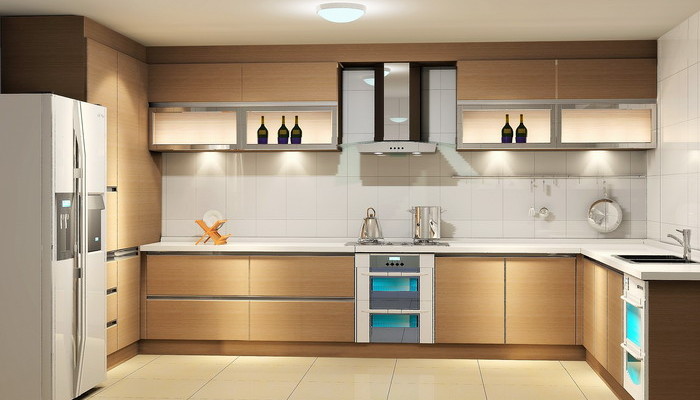 When you first step into your kitchen and switch on the lights, what sensation do you get? Is it too bright, too dim, or just right for the activity you were about to embark on? The kitchen for the most part is the focal point of the entire house, this is because it is the room that is most frequented for preparing meals, for having meals, or running through the days' events as you enjoy a meal with your family, any way you look at it– lighting is an important aspect of your kitchen remodeling.
Much as cost should factor in as you select the type of lighting you want for your kitchen remodeling, a number of other factors should be considered such as your kitchen size, the impression you want your kitchen to give, and how much light you need.
Knowing the basic kitchen lighting types can go a long way to help you choose the best lighting option for your kitchen and help in your kitchen remodeling.
Pendants
These types of lights are decorative; they are normally suspended from the ceiling and can offer general or task lighting.
Wall lights
These lights are mounted to the walls and can take on the form of sconces, matching chandelier, or ceiling fixture. They deliver general, accent, or task lighting and are normally located on either sides of a piece of art, or are used in creating a focal point of a hutch.
Recessed Lighting
Recessed lighting also known as can lights, are located within the ceiling as opposed to being attached to or hanging from the ceiling. They are best for those who want constructive instead of decorative lighting.
Under Cabinet Fixtures
These lights are installed typically under wall cabinets; this is to provide task lighting by illuminating work surfaces and counters without projecting shadows.
Ceiling Fixtures
These are usually the biggest lighting piece in the kitchen and typically project down from the ceiling.
Chandeliers
These lights hang from the ceiling and require more space as compared to regular ceiling fixtures.