Posted on September 2, 2019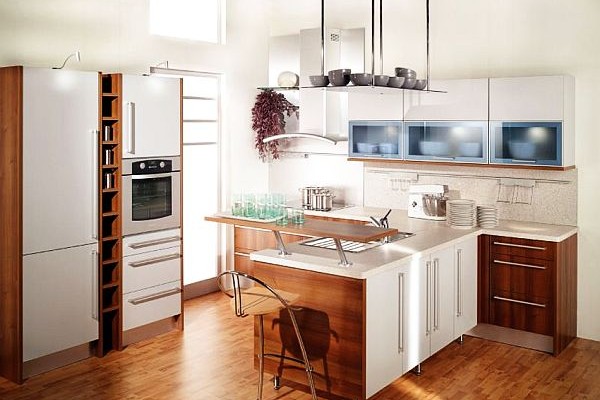 We all hear different horror stories on renovations that went terribly wrong. May it be about a contractor that could not keep up with the project objective, or a remodeling project that seem endless, there always seem to a remodeling issue waiting to happen. Kitchen remodeling projects are some of the most difficult to pull through as aside from design, the kitchen also needs to be constructed based on specific functionality objectives. Kitchen remodeling projects in highly urbanized cities like New York can be more challenging to handle considering the costs. However, there are ways on how to make these projects as flawless as possible. One way is by knowing what mistakes to avoid during the renovation. Here are a three common kitchen remodeling mistakes you need to avoid:
Not knowing why you are remodeling – Of course we all want our kitchen to look and function better; however, there are specific questions that you need to ask yourself, and specific objectives that you need to set before you start remodeling. Consult a designer and talk about your lifestyle objectives. What do you want to change, and how do you plan to adapt to the new lifestyle your new kitchen will bring? These are only a few questions to consider. Ask your designer what needs to be identified first before he or she can finalize the right design for your kitchen remodel.
Focusing on design instead of function – We all want the best style and theme for our kitchen; however, it is important to remember that when talking about a good kitchen, it has to be functional above all else. Kitchen is all about function. A family's life is greatly affected once a kitchen malfunction. So before focusing on aesthetics, ask yourself if your design plan will actually make your kitchen work better.
Allowing the design professional make the your decisions – It is actually very essential consult more than one design professional when doing a kitchen remodel. Aside from an architect, you may also want to consult a decorator and an electrician. However, you cannot leave the final say to them. Make sure that you are part of every bit of decision and that you control the design implementation as much as possible. You are going to use that kitchen after the remodel and not your decorator. So make sure your interests and preferences are what the final design plan reflects. But above all else, make sure the final plan reflects your expectation of how you want your kitchen to function within your lifestyle.
A kitchen remodel is understandably one of the toughest projects to handle considering the fact that the kitchen is one of the most crucial areas in the house. The renovation gets challenging in highly urbanized neighborhoods like NYC, that is why homeowners need to learn the crucial things they need to consider before remodeling their kitchens. The bottom line is that, while keeping your design preferences in mind, you also need to consider your kitchen's functionality in the long run. You are not going to stare at your kitchen the whole day. You are most likely going to use or even overuse it on a daily basis; so better make sure that you take note of these common kitchen makeover mistakes so you are assured that your next kitchen remodel is going to be worth it.