Posted on May 17, 2019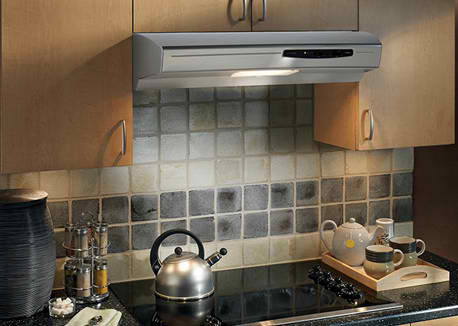 Ventilation is a very important feature in any kitchen and this is especially true for small kitchens because cooking can make your entire apartment very hot and you might also risk making all your things smell of whatever it is you're preparing. If you're undergoing kitchen remodeling and your kitchen lacks ventilation, you might want to seriously think of upgrading and adding to your existing one. Below are some tips on how to choose proper kitchen ventilation:
Range Hoods
When choosing range hoods, you should make sure that the type you choose is large enough to cover the entire cooking area. If you have a large cooking area, then make sure that you get a range hood in a size that is proportional to the area. You should also ensure that the exhaust is strong enough for your needs.
Windows
Nothing quite beats natural air for airing out your kitchen so if you have windows in your kitchen, make sure that they can be opened and closed with ease. Sliding windows that open completely are the best option for airing out your kitchen.
Install a Fan
A ceiling fan in the kitchen isn't a bad idea, it works better in airing out a room and it can also keep your kitchen cool while cooking. Install a ceiling fan with various speed options so you can adjust it according to your needs. Ask you kitchen remodeling contractor for available ceiling fan options.
Air Purifier
An air purifier can help prevent the growth of mold and mildew and it'll also clean up the air around you. You can install a large air purifier that can cover both your living room and kitchen if they are in close proximity to each other. Air purifiers can also get rid of dust and allergens to prevent triggering conditions like asthma and other allergies.
Installing proper ventilation in your kitchen will make your cooking experience better and will also make it easier for you to keep your kitchen clean and bacteria free. Consult your kitchen remodeling contractor for the best types of ventilation for your kitchen if you're not sure what you need.