Posted on February 26, 2019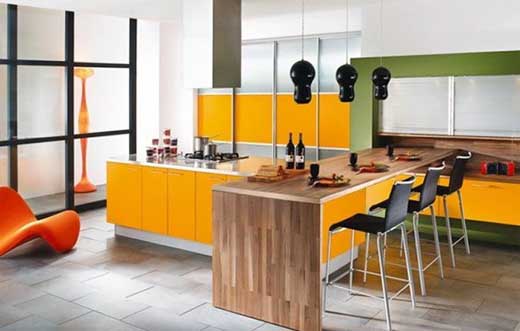 Most of the time, the color of your kitchen is the same as the color of your house. After reading this though, you may not opt to follow that set-up. Never limit your color choices, you are free to decide what color will best suit your kitchen requirements. Before deciding on what color to choose, consider the colors a kitchen showroom can provide as choices.
The primary objective is to encourage a comfortable atmosphere when cooking. Some people tend to be in a hurry more often than others, their kitchen can reflect this personality type with an active color that can be used to complement the strong energetic feelings. For those who allow their kids to cook with them, bright and light shades are advised. For those who keep a lot of kitchen furniture, using base colors would be the safest option.
Considering colors based on function is good but you can deviate from this rule freely. Take a different approach and say it doesn't matter. If you think about it, it all depends on your choice. The aforementioned advice are just guides but your own choice will still be the final verdict on what color to use. The good news is that you don't have to stick with one type of color. You can mix and match depending on your choice. You can put designs, draw kitchen figures, and draw designs in the kitchen emblems.
When you visit a kitchen showroom, you'll notice some displays are quite liberating in regards with their choice in colors. It's not always white, or light yellow, or green. Rather, you can use bright orange, fuchsia, and violet. It's now an express yourself age and you can do it in your kitchen too. Take inspiration from vivid colors and never be afraid to experiment.