Posted on December 17, 2018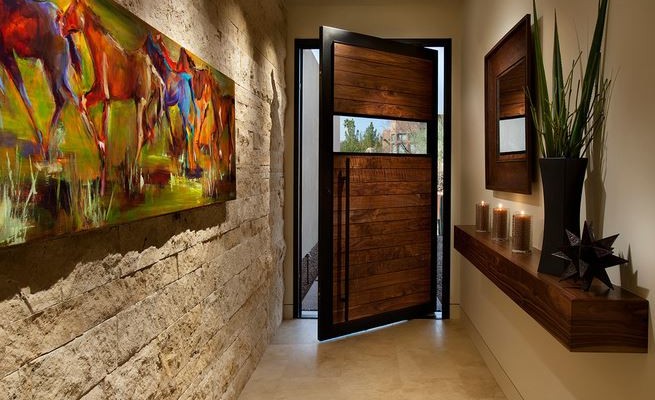 Have you ever been to a friend's or a relative's house and was amazed at how well decorated the house looked even when you have just went through the entry? Great way to make a first impression, right? Although some people tend to take their entry for granted, some actually make a heck of deal about it as they are concerned about making a great first impression among their guests – which actually makes sense. Seeing other people appreciate your home is a way of taking pride of your house. Your house reflects you as a homeowner or home maker, so hiring a designer sometimes becomes really necessary to show how much our home means to us and how much we want our guests to feel well-received and accommodated. And the first impression starts, of course, from the entry. Read on and learn about how you can achieve a good first impression from an improved entry:
Utility will help everybody – Some of the most attractive entries are usually those that are actually very useful. When doing an apartment remodel, may it be for the entry or any other part of the house, always remember that aside from aesthetics, the thing that people will look for in a room is its usefulness. Hence, aside from trying to make your entry a treat to the eye, why not put a bench in there, plus some hooks as coat and hat hangers. You may also make the bottom part of the bench into cabinets where you can put things that you usually have to bring with you when you go out (ie. umbrella, walking stick).
A mirror always works – When unsure of what to put up on that wall in your entry, try hanging a beautiful mirror in there. You will never go wrong with a mirror when doing an apartment remodel. Aside from diffusing light, it creates an illusion of space making the room a bit wider. Plus, vain guests will surely love this!
Make an artistic or a colorful statement – As guests enter your house, you will of course want them to be welcomed with a lasting statement. Make that first impression good by channeling that creative mind in you. Put up a designer piece of art, or create an accent wall with interesting colors and textures. As your guests enter, you will want them to see a memorable piece that will give them a lasting good impression.
Making a good impression is important especially when you invest and take pride in your home. Given this, it becomes very important to give your entry some loving too through a remodel. So keep these ideas in mind and make your guests' reactions as they enter your home pleasant ones.