Posted on December 16, 2018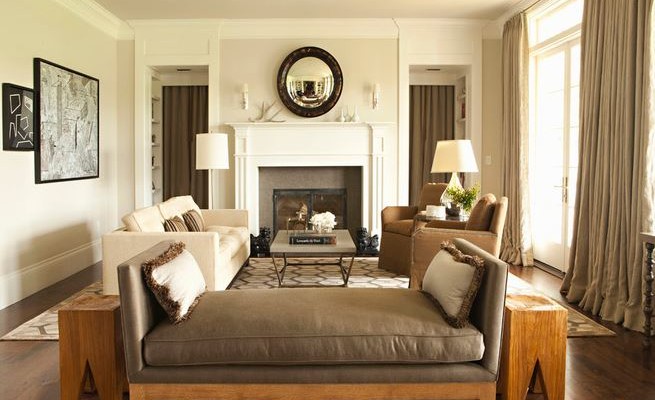 We all have that dream living room home in mind, and whenever you pass by that home center, don't you just wish you have the same living room? As you flip through that interior design magazine and see all those model rooms and furniture, don't you just wish your apartment has them too? It is easy to feel frustrated whenever we come across such need to remodel, and we cannot seem to achieve what we see in the home center display and in the magazines. While getting a professional decorator will sure make things easier, sometimes, we simply need to go DIY on the apartment remodel . Have you always wanted to remodel that living area into something like in the magazines or the home center? Here a few easy touches you can do on your own to make your living area spectacular:
Make sure you have good lighting – Sometimes, no matter how many remodels people make, they always end up dissatisfied for some reason. Most of the time, the reason is bad lighting. Not all homeowners are particular to lighting. It can actually be taken for granted easily. However, it actually is very crucial in your living room's design. Much like a piece of art, its beauty will not be properly emphasized if there will not be sufficient lighting to highlight its strengths. The same goes with your living area. Open up those windows. Choose lighter shades or draperies, and invest on better lighting and put the beauty of your living area under the spotlight.
Consider symmetry – Balance is a very important element when it comes to interior design. It makes the arrangements of the elements logical; hence, easy for the eye to observe. Your living area may just be imbalanced, that is why you cannot achieve the magazine look you want to get. Consider following the basic principles of symmetry. Match side tables on both ends of the couch, coordinate artwork properly, and match the sizes and prints of your pillows. Always remember that a balanced room easily looks pleasant to the eye regardless how simple or eclectic the design is.
  Try creating a gallery wall – Have you always wondered what to do with that empty wall space, or the space right above the couch? Instead of hanging college banners or posters, why not try doing a gallery wall for a more sophisticated effect? Collect frames of different sizes and materials (but of matching colors) and insert relevant pieces of memorabilia in them. It could be pictures, maps of the places you have been in or handwritten letters. Do not be afraid to get as personal as you want.
Doing an apartment remodel should not always be costly and over-the-top. Sometimes, people only need to understand the basic design principles that make a room pleasing to the eye. These ideas will give you a good start. So start planning and make the dream living area design a reality through simple touches you can do on your own.