Posted on May 6, 2019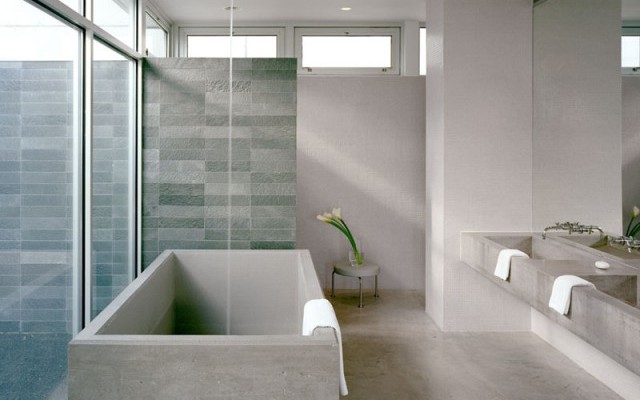 Back in the day, homeowners didn't give much importance to how their bathrooms look aesthetically, as they only saw it as a room where one can do one's business in private. Today, this view has changed, as bathrooms have become grander in scale, homeowners have started to realize just how essential it is to focus on how a bathroom looks and feels. Bathrooms in the past used to be very small rooms with only enough space for a toilet, sink, and a shower whereas modern bathrooms come equipped with all the amenities for personal hygiene and relaxation. Perhaps one of the biggest challenges for homeowners who have invested in old houses built in the 70s and 8os is expanding and modernizing their bathrooms. If you're undergoing bathroom remodeling and would like to modernize your space, you might want to keep the following tips in mind:
Keep Everything Clean and Easy on the Eyes
Minimalism is one important aspect of modern design, which is why modern bathrooms exhibit very clean lines and cool colors. Tubs are very linear and shower enclosures are typically made of see-through glass to give the illusion of space. If you cannot expand your space, painting your walls white can open up even the smallest of spaces.
Minimize Clutter
Clutter is the enemy of small spaces. Make sure to have enough storage to keep all of your bathroom essentials in. Built-ins are perfect for small spaces so if you're undergoing bathroom remodeling, it is best to prioritize bathroom storage. Built-in toiletries dispensers can also help minimize clutter, as you won't have to worry about finding a place to store plastic bottles.
Invest in a Good Ventilation System
Bathrooms rarely come equipped with large windows because they require privacy but if your bathroom opens up to open space, you can have a large one-way glass window installed so you still have enough privacy while giving you access to natural lighting. It can also work as natural ventilation, as you can open it if the weather permits.
When undergoing bathroom remodeling to modernize your space, remember the rule "less is more", by minimizing all the clutter and unnecessary things in your space, it'll be easier to breathe and relax when you're in there.