Posted on February 20, 2019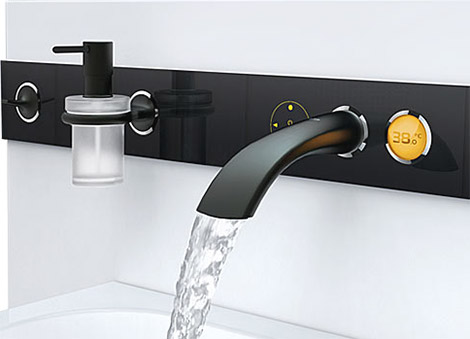 We are now in the technological age. We can no longer hold back. Whether you like it or not, we need to align to the world's fast-paced lifestyle. One of the things that this age introduced to us is having multifunctional tools and equipment; tools that are push button and empower us to do things in an instant.  Even in our bathroom, this technology based tools can be used. If you are contemplating on bathroom remodeling, it's about time that you consider having these tools so you can also enjoy the benefits they provide.
Showers, sinks, tubs, and even the bath seats can go digital. Everything can be operated through a machine or computer. There are bath seat that can be mobilized; a tub that creates bubble bath on its own; a sink with sensors, a toilet bowl that can detect foul odor to be able to spray the air perfume. These are just samples of these high tech bathroom tools.
If you consider them in your bathroom remodeling, the appearance of your bathroom must also go hand in hand. Choose a design that suits the colors of this generation as well as properly reflect your taste. Today, modern designers can work with almost all colors. They can find a way to make certain combinations work with the overall design and it can do wonders when you want to give your bathroom a  unique and personal look. Many modern bathroom remodeling projects are not limited to tiles alone. You can try all sorts of materials such as, plastic, steel, and even water-proof wood.
There are many things you never imagined that are now seen possible. Bathroom remodeling is not exempted from these limitless possibilities. Do not be afraid to experiment and try new things.