Posted on September 16, 2019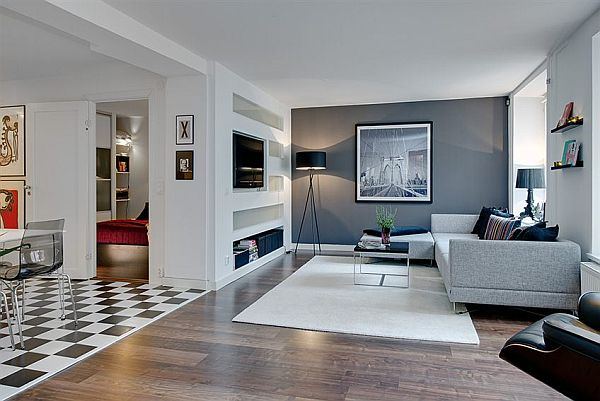 So you're thinking about NYC apartment renovation and considering getting a change of environment. This is a life changing decision with many factors to consider. A complete NYC apartment renovation project is very different from kitchen renovation and bathroom renovation. Most people only think about living in a nicer home and forget about what such a project entails.
A kitchen renovation or bathroom renovation project is simpler in the sense that you only need to consider that one single room of your unit. But with full scale NYC apartment renovation projects, there are several factors that come into play. Your home becomes a canvas; you and your contractor are the artists.
Consult an expert
Calling an expert should be the first thing on your checklist. You will have your hands full discussing what sort of work you want done. You will be talking about what sort of theme you want for your unit; what kind of materials you would prefer; adjustments with the layout; new furniture to consider, among many other details.
Form a budget
This part can be quite tricky. At first you will just give a certain amount and will state that the NYC apartment renovation will not go past this price. Being able to adhere to this price is not as easy as you might think. When thinking about your budget, it would be advisable to consult your contractor so that you know exactly what the budget will be used for.
Limiting yourself to a certain budget before talking with your contractor may get in the way of bringing your apartment to its maximum potential. You should be open to try new things and see the different options that are available to you.
Besides that, there are other things to consider: unforeseen circumstances that can cause problems such as delays in deliveries of materials or work related accidents. Things that put the NYC apartment renovation behind schedule are the exact reasons you should get trusted professionals to work on your home.
Work begins
So now that you know exactly what you want, and all the details have been discussed, the actual work begins. Most people are not prepared to deal with this and so it becomes a very stressful time in their lives. Those that have the option, live with a friend or family member– those that do not, have to be a bit more creative.
Some people simply choose to stay in a hotel or other similar establishments for a short period. Others choose to go on a short vacation and come back to a fresh new home. While both of these choices will certainly make it easier to cope, the latter is not really the best choice as you may tend to avoid contacting your contractor.
It is very important that you stay in constant contact with your contractor during the NYC apartment renovation. Keep in touch with the progress and ask about any problems so that you know exactly what is happening.
Enjoy new home
The work is complete and now all that is left is to enjoy your newly renovated apartment. All that time and money spent has finally paid off and now you've successfully upgraded your quality of life.
Getting a NYC apartment renovation is a major investment and could lead to either great satisfaction or immense letdown. The key to doing it right would be to find a reliable company you can trust and communicate effectively with. Contact KBR's and get free consultation and be closer to living in your dream apartment now.