Posted on October 5, 2019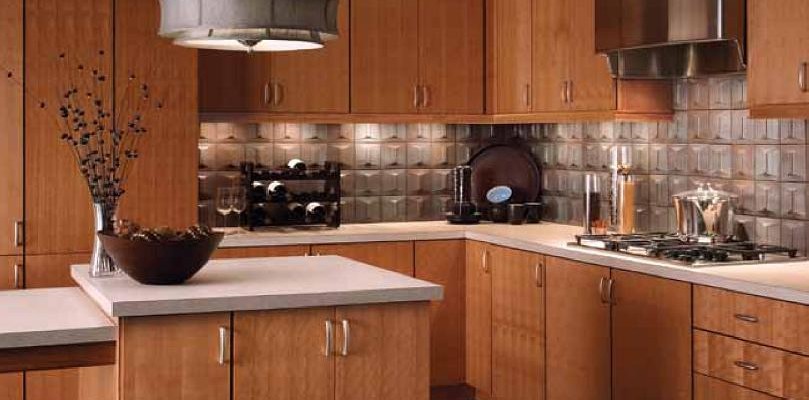 The Kitchen remodeling cost is the first thing a lot of people think about before pushing through with any plans for remodeling. Oftentimes, people find themselves unable to stick to their budget and having to shell out a little bit more, scratching their head in frustration at the same time. While difficult, kitchen remodeling on a budget, and sticking to it, is possible if done properly.
Decide your budget
Naming a budget and keeping within it is much simpler said than done. Upper scale NYC kitchen remodeling costs around $70,000; there are three important things to take into consideration before thinking about spending that sort of cash.
First of all, think of how much you want to spend. There are several NYC kitchen remodeling techniques which can get you a higher end kitchen for a much lower price. It all depends on what you are looking for and the skill of your NYC kitchen remodeling expert.
Secondly, do you plan on living within your home for a very long time? NYC kitchen remodeling is always seen as an improvement and easily affects the overall worth of your home, commanding a higher price if you intend to sell it. If you do plan on selling your home, spend only what you feel you can earn back in the event that you do sell your home but if you see yourself staying there for a while, then it may be better to splurge a little bit for the comfort of you and your family.
Third, take a look at your neighborhood. Placing upscale designs on a middle class neighborhood is impractical and may not be such a good investment. Try to keep things modest in such a situation.
Break it down
It is important to know all the details of the kitchen remodeling cost as well as how that money will be used. In most cases, roughly 25% of your entire budget will be spent on labor — the rest can be broken down in several ways; the following is an example of a typical NYC kitchen remodeling breakdown.
25% on labor
25% on appliances
30% on cabinets
7% on windows
4% on fixtures
3% on accouterments and fixings
6% on others
Prepare backup money
You should be prepared to hit a few unexpected obstacles with NYC kitchen remodeling. Set aside a substantial amount to be ready if your team of kitchen remodelers stumbles across a few things like outdated electrical wiring or water damage from unknown leaks.
Prioritize
Take the time to consider the most important things to get done. List down these things and get them done first just in case any unexpected work ends up costing too much, this way you can at least make sure you accomplish the most important tasks.
Also take all the little things into consideration. Things such as luxury faucets or extra- chic backsplashes find a way to build up and sneak into your budget. Try to find cheaper alternatives that can still work out for your kitchen.
Lodging
NYC kitchen remodeling can be a stressful time in your life. If you choose to stay elsewhere, it would be a good idea to consider taking that into account when planning out your budget. This is entirely your call but most people recommend finding another place to stay to keep from getting too stressed.
Cost of meals
A lot of people overlook the fact that they will start eating out a bit more often while their kitchen is being done. This should also be accounted for at the start in order to avoid being shocked at your credit expense at the end of all the work.
Following the aforementioned advice can help you stay within your budget but it will take some willpower. A lot of people find more kitchen remodeling ideas and might choose to add more things to the kitchen after the remodeling has started and the initial budget gets blow out of proportion. Remind yourself of why you chose your initial budget and avoid any temptations to veer away from it. It would also be a good idea to keep a spreadsheet or progress report on the work being done as well as the remaining budget so that you can foresee any overspending before it actually happens.
Visit kbremodel.com and get a free estimate on your NYC kitchen remodeling plans as well as free consultation advice from experts.