Posted on August 27, 2019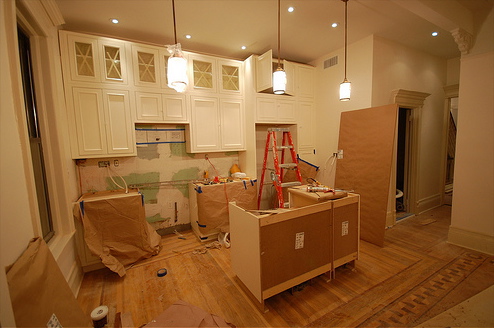 Remodeling is not a simple endeavor. There are always a lot of things to consider and a lot of procedures to oversee. Being in a highly-industrialized city like New York does not make things simpler. Doing a kitchen renovation for your New York home for example can be more complicated than you think as rates tend to be higher. Moreover, you are not simply changing the cabinets and the appliances. You are changing the entire look of your kitchen in terms of both structure and function. Hence, there will be a lot to consider like, what aspects you are planning to change, whether or not you are going to incorporate new kitchen technology, or how much your budget will be. When dealing with a huge investment like a complete kitchen renovation for your NYC home, you need to make sure that your investment is capitalized on an efficient and well-constructed facility. The following are the things to remember if you are planning to remodel your kitchen:
Remodel specifications – Before construction can start, you need to prepare a documentation of your project specifications first. You need to lay out the details of your renovation including the construction plan, lighting or electrical plan, cabinet designs, as well as the list of new kitchen appliances and plumbing fixtures to install. You also need to indicate whether or not you will change the wall tiles, the counter surfaces and the seating furniture among others. You need to be as detailed as possible so you and your designer will be assured that the renovation will be laid out accurately.
Provisional kitchen facility – You also need to remember that when the builders are doing the renovation, you need a temporary space where you will still be able to prepare your food. Renovations could take a while and you will not be able to use your existing appliance while builder are on the project. Thus, you need to make sure you will still be able to prepare food for yourself and the family through a provisional facility.
Pre-renovation meeting – Right before renovating, meet with your team and finalize important matters like work hours, renovation walk through timeline, project schedule, as well as construction areas. This meeting should be attended by the involved members of the family, the designer, architect, engineer (if any), as well as the construction workers.
New York homeowners know how costly it is to establish a life in the city that never sleeps. Hence, renovations are never simple construction projects in terms or costs. Knowing this, it is best to always