Posted on July 15, 2019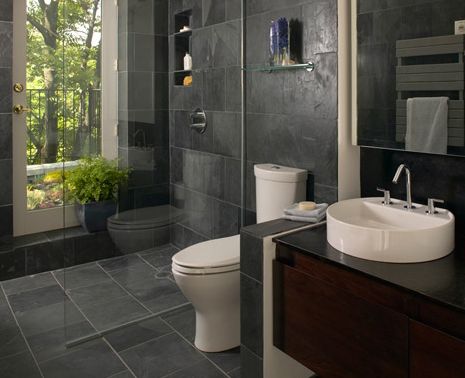 Just because you have small bathroom doesn't mean you should settle for less when it comes to designing it. Good design does not require a lot of space; it just requires the smart use of space. When undergoing bathroom remodeling in a small bathroom, one of your first priorities should be to find ways to maximize your existing space. Below are a few tips for space optimization in small bathrooms:
Choose Space-Saving Amenities
If your bathroom can't accommodate a tub, you might want to just focus on making your shower area as conducive to relaxation as possible. Add a shower bench and rain showers so you can still bathe in a relaxing position without having to install a tub. You should also choose statement pieces for your bathroom fixtures like your faucets, sink, and lighting. That way, you won't have to take up extra space for adding decorative pieces in your bathroom, as the fixtures already feature a decorative aspect to them.
Optimize Your Vanity
Your bathroom vanity offers some extra space for storage so use it wisely. You should determine whether adding storage or creating the illusion of space is more important for your bathroom remodeling goals. Although, you can always create extra storage while still creating the illusion of more space, some areas have to be sacrificed to add storage. For instance, a floating vanity is great for making a space look bigger but you'll be wasting the space underneath when you can use it for extra cabinets. If you really want a floating vanity, you can add a vanity tower for storage instead. You can also choose to add one large mirror instead of two to create the illusion of more space. A frameless mirror that extends all the way up is a good option.
Use Lighter Colored Tiles and Paint
If you have a really small bathroom, the last thing you should be doing is painting your walls a dark color like gray or black. Although, if these colors really appeal to you, you can choose to use them as an accent color rather than your main color. You can add black accents through your fixtures or wall borders and keep the rest clean and light.
Consult a bathroom remodeling expert in NYC to get more bathroom space optimization tips for your space.