Posted on January 28, 2019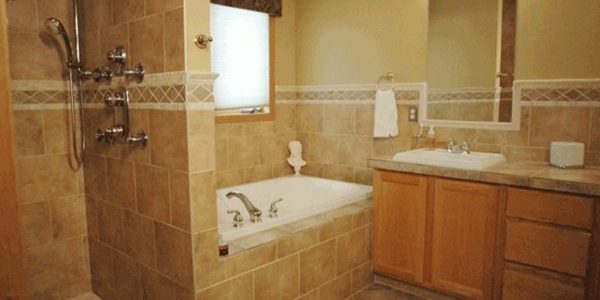 With so many different options in bathroom tiles on the market, it is easy to be overwhelmed when it comes time to pick out tiles for your own bathroom. Faced with option anxiety, you may well end up making a poor choice and regretting it later on. We're not going to get into aesthetic considerations for now, but here is a brief rundown of some of the most common types of tiles on the market today. This will hopefully give you an idea of what's out there so you will be better able to make an informed decision.
Vinyl
This is one of the most popular flooring materials around, offering easy installation and extreme durability. They are also inexpensive and come in a variety of designs.
Ceramic/porcelain
Traditionally the most common option, ceramic or porcelain bathroom tiles are still great options today. Sealed with a high-quality protective glaze, ceramic is quite resistant to wear and tear.
Plastic laminate
A remarkably durable and low maintenance material, plastic laminate is a great choice if you are redoing your bathroom from scratch. They are also relatively inexpensive.
Stone
Stone has only recently been widely used as bathroom tile. There is a huge variety of natural stones that can be used for this purpose, each with its own benefits and drawbacks.
Wood
Surprisingly, wood can be a feasible tiling option for the bathroom. Wood tiles are best suited for the area of the bathroom that will not be subjected to moisture constantly.
Linoleum
Linoleum is a compound material made up of linseed oil, finely ground cork, wood flour, limestone and a variety of pigments. Although expensive, linoleum is a great choice for its ability to repel dust and dirt.
Cork
Cork is a novel option for tiling, offering a great feel and natural warmth that you wouldn't get with other types of bathroom tiles.