Posted on November 27, 2018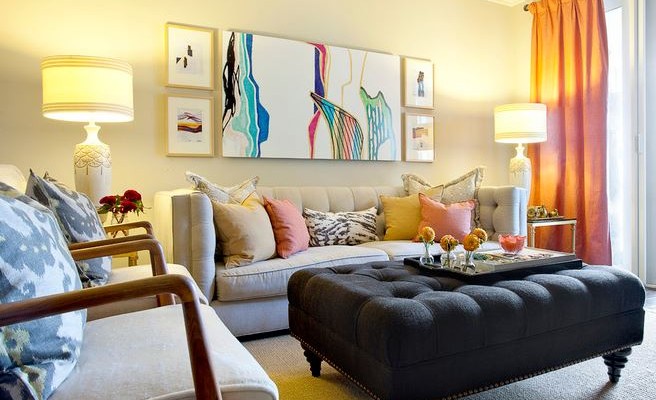 Living in small houses is not bad all the time. As a matter of fact, many people actually prefer living in small, quaint apartments instead of living in spacious town houses. However, we all know living in small city spaces has its limitations. For one, it is hard to bring in all the equipment and furniture we wish to have because there is just not enough space left for them. Take living in New York City for example. Living in an small unit is the most common way of life there. Most units have small spaces to work on and even move around in, which makes it ironic as you cannot be living meagerly in one of the most fabulous cities in the world right? However, New Yorkers have to deal. From time to time, they are able to do the best NYC remodels with just the space they have. Hence, they probably have the best small space living strategies. Hence, if you are looking forward to remodeling your small city home, here are a few tips that would come in handy:
Plan your space efficiently – The last thing you want to happen is to get a small room with a confusing and illogical layout. One way of maximizing small spaces is by coordinating furniture properly and creating a cohesive look. Keep you seating furniture in the living room at the center of the space. Do not get too diverse with your elements because it is important that you establish a consistent theme. When you have a small apartment, you actually do not have the luxury to have varied elements because it will make the rooms difficult for the eyes, aside from being tight in the first place.
Have yourself an office by repurposing a built in closet – If you are not much of a storage-junkie, might as well repurpose that built in closet by rebuilding it into an office. Remove the door. Paint the walls a more interesting color and bring in a cork board for some personal organization. Use the shelves as storage for books, files, and office supplies, and bring in a small table where you can fit a laptop and a small table lamp on. Keep it open and just pull a chair from either the living room or the kitchen it you need to get some work done in there.
 Know the tricks in decorating – The trick to making an NYC remodel a success is through smart decorating strategies. Use transparent furniture to create a better illusion of space. Maximize the use of mirrors too and simple upholstery to not make rooms look all crowded. Do not forget to complement your furnishing with good lighting.
Living in a small space in the city should not limit your creativity in building yourself a comfortable and beautiful home. Having a successful remodel of a small home is all about smarter options and resourcefulness.