Posted on November 6, 2018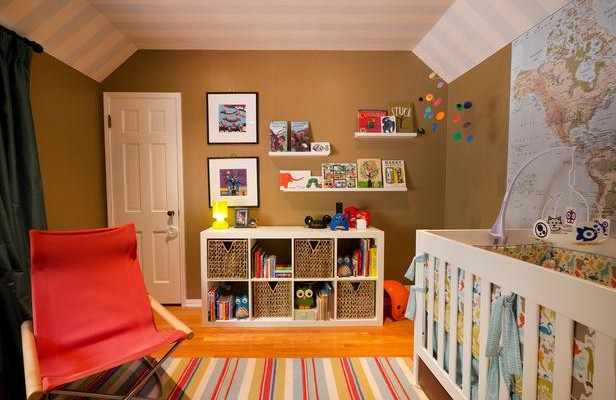 A new baby is always a blessing and a joy to every parent. Babies are balls of cuteness that will light up every room with their laughter and innocent stares. However, in as much as they are a joy to behold, babies are also one heck of a responsibility. If you have not known by now, babies require extensive attention and hard work, actually. You need to keep watch, every hour and every second, and you need to ensure their safety at all costs. Speaking of safety, most parent go through major apartment renovations when a new baby comes; which only makes sense as an adult-friendly home is not always a baby-friendly home. As parents, it becomes natural for us to care for the baby's needs before ours. Hence, if the baby needs some improvements in the house, we definitely want to do it. So if you are just about to do an apartment remodel for your new bundle of joy, here are a few helpful tips you need to remember:
You will need lots of storage space – As adults, there are different things we want to see in a room. Some love to have lots of seating space, while some people want the latest gadgets and appliances. With babies however, aside from a place where they can play and sleep comfortably, they also need a place with sufficient storage space for their clothes and supplies. As a parent, you will be busy organizing the baby's clothes, towels, diapers, bottles, and toys. They have a lot of things! So to make things easy for the both of you in the coming months and years, invest on efficient and stylish storage features for the house.
Color the walls appropriately – Babies love bright and popping colors. These tones stimulate their curiosity and learning, so pay attention to your color options before painting the walls. Choose colors that will make the baby's mind active in the playroom, and choose relaxing tones so he or she could sleep comfortably at night. Consult a designer if you plan to repaint the entire house without making it look like a huge nursery.
Baby-proof corners and edges – Probably the most important objective of renovating for a new baby is making the house physically safe for the new member of the family. Research  for baby-proofing options in the internet. There are lots of products today that will help you protect the baby from accidents involving electrical sockets, table and counter edges, and refrigerator doors among other things. Also, choose non-toxic materials when painting the walls and shopping for toys and fixtures for the nursery and playroom.
A baby is always a bundle of joy. But this cute bundle is also someone we need to protect at all costs. One way of doing so is by making the house homier for the little one. So keep these tips in mind and make your house safer and more sufficient for the baby's needs.