Posted on November 25, 2018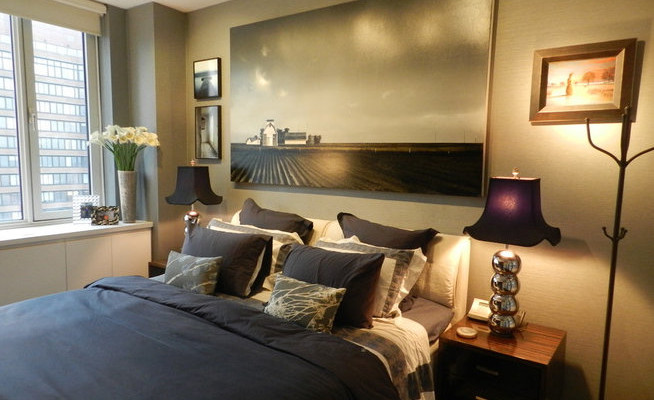 We all have a that dream bedroom in mind, and in one way or another, we all wished to have bedroom remodeling projects that will transform our private spaces to something we have already dreamed of. And although women tend to be more meticulous and involved in decorating their own bedrooms, men nonetheless have their own ideal bedrooms in mind as well. Considering all the design ideas available everywhere today, it can become confusing for both men to know how to put their design concepts into reality. So if you are a man who needs help on how to remodel your bedroom, or a woman who wishes to remodel her son's, husband's, father's or brother's bedroom, here are a few tips you need to keep in mind:
A man's bedroom needs to reflect his lifestyle – A bachelor's pad is called that way partly because of its apparent distinction from a woman's apartment.  On a similar note, a man's bedroom must also reflect his interests, as this is his most private space in the house. All the other areas in the house will function according to different purposes, and his bedroom will always be where he can be himself and where he can do what he loves doing.
Using neutrals as base is the safest way to go – Unlike women, men are more predisposed to appreciating dark hues and simpler color palettes. So in to make it easier for you to play around with darker shades for the bigger elements in the room. You may use lighter walls for example, then go darker on the headboard, side tables and carpet. Do not be uncertain about injecting in colors. Men need colors in their lives too! However, keep it in a level that will not make the room look and feel animated. Men could use perky colors in other parts of the apartment, but for the bedroom, you need to keep as toned-down manly as possible.
Consider the long term – This tip applies to both men and women. When remodeling your bedroom, think about future possibilities such as having a partner in life, having a child, or having a new pet. Obviously, your bedroom will have to adjust when these possibilities happen. So do not fix everything in stone. All the elements must be easily modifiable so that it will be easy for the bedroom owner to adjust with the changes.
Doing a bedroom remodeling project may sound more like a girl's thing – or any kind of remodel for that matter – however, it does not mean men will never need a bedroom make over. We all deserve a bedroom that is not only comfortable, but is also reflective of who we are and what we want. So the next time you plan a remodel for yourself or for a brother, father, relative or friend's bedroom, keep these tips in mind to make that manly makeover a success.