Posted on November 25, 2018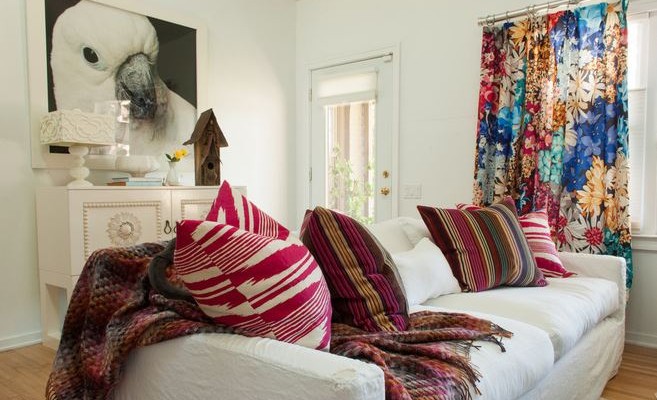 Households have a lot to prepare for whenever the holidays are getting near. Aside from the décor, lights and table set up, the house also needs to be prepared for the holidays guests. In line to many tradition, a lot of families receive guests in their homes not only as a sign of graciousness but of a heart's generosity. Whenever we face this time every year, we would of course want to be the best hosts that we could. For this reason, sometimes, apartment remodeling becomes necessary just to make the house more welcoming for the guests. Need tips on how to make your house more inviting for the guests this holiday season? Here are a few great ideas:
Prep up the guest room and additional sleeping spaces for overnight guests – Now is the time to make the guest room look more inviting as ever. Take out those beautiful holiday sheets and replace non-functional bedside lamps. Make sure that the guest room has all the necessities your guests will need while staying in with you, including bath supplies. Moreover, prepare extra sleeping spaces, like dual-purpose couched in the family room that can serve as beds at night.
Spruce up your bathrooms – Nothing makes a good impression on a guest better than beautiful and clean bathrooms. This is the time to clean up and groom the bathroom to make your guests more comfortable. Decorate accordingly and make sure all bath supplies are refilled and secured in their proper storage spaces. Leave some candles on the counters and by the tub to give your guests some relaxing opportunity while they are in there. Complete the effect with some cinnamon and vanilla scents that work best during the holiday seasons.
Prep up parts of the house for some down time – Having guests in the house is not always about parties and extravagant dinners. There needs to be time for casual talks over a good book or a hot cup of chocolate by the fireplace. Consider these quieter moments and make room accordingly. Bring in some cozy runners and blankets on the couch and comfy bean bags by the fireplace. Bring out those wonderful mugs, and set up a cute little coffee station in your kitchen.
Apartment remodeling is not always about the people living in the house. Sometimes, these projects are also necessary in order to make the home more inviting and comfortable for guests. This is very important for families who like friends and loved ones over during holidays. So if you are preparing your place for holiday guests this year, keep these ideas in mind and make the house a cozier place for your visitors and for the rest of the family.