Posted on December 10, 2018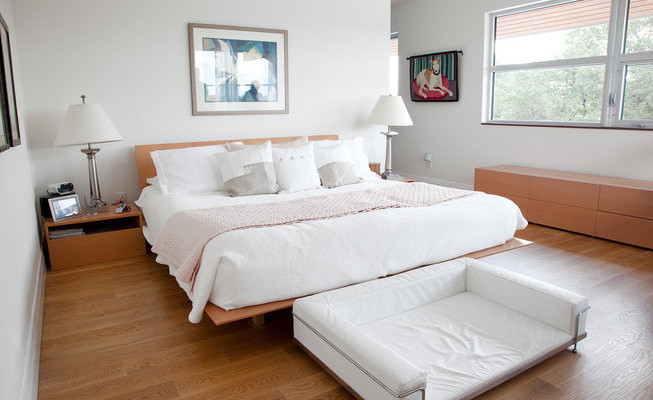 When doing an apartment renovation, people's priorities are usually centered on what will make the family comfortable in their new home. However, when renovating the house, it is not only the family's comfort that we need to think of. We should also think of the ones who make the house lively and dynamic each day: our pets. Having pets means a great deal of obligation. These companions are practically members of the family too; hence, we should also consider their comfort when doing an apartment renovation. Do you have an upcoming home makeover? Read on for some tips on how you can keep your beloved pets comfortable in your newly renovated home:
Give them their own corner – Much like humans, pets also need a place of their own when they a break from all the running and playing around. While most of us want our pets to be around us all the time, we also need to respect their need for some privacy and quiet time. Hence, instead of just allowing them to snuggle up with you in your bedroom, create a nook for your pets, where they can rest and have some quiet time on their own. This could be that corner under the stairs, that space under the bench in the entry, or that cozy corner in the living room. Pets would not mind where their nook it, so it is up to you to choose a safe and comfortable corner for them.
Prioritize washable materials – Having pets is like having toddlers forever. A pet owner has to get used to paw prints on white linens and sheets from time to time; and some other unwanted stains in the most unexpected places in the house. Believe it or not, your pets do not want to annoy you, but it is in their nature to play untidily. So as responsible pet owners, it our obligation to make it easy for us and our pets to deal with unwanted stains. Always prioritize washable materials for couch covers, runners, linens, carpets and curtains. Invest in natural and fabric-friendly stain removers too.
Give them their own place to sleep – Admit it, there is nothing sweeter than sleeping next to our beloved pets. But in as much as we want to just cuddle up with them for the rest of the night, we also need to consider their comfort during sleep. Hence, while they are always welcome to sleep in our bedroom, dedicate a place for them where they can sleep and lounge. This will also give your pets a sense of ownership and territory. Once they feel like they have their own place in the house, they will feel more like a member of the household.
Having pets sure is a lot of fun, but sometimes, it can also be very challenging in terms of maintaining the house with all the clutter and stains they cause. However, having pets means accepting these things. And having pets in the house means accepting them as members of the family. So the next time you renovate, keep these things in mind so your can be sure your pets remain cozy in your newly remodeled home.