Posted on July 25, 2018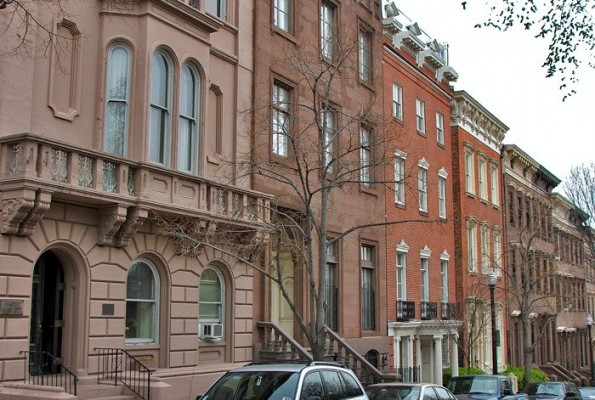 Most brownstone homes in New York City have been around as early as the 1800s so it's fair to say, a lot of them have seen better days. But despite their age, they still appeal to a lot of city dwellers since brownstones offer ample space for families and are certainly much more spacious than most apartment and condominium units. If you've just purchased an old brownstone unit, it's very likely that you'd want to renovate it to give it new life and give it your own personal touch. While most of these units have undergone several brownstone renovations over the decades, personalizing your home and updating its style will most certainly do you good not only when it comes to your level of comfort but also when it comes to increasing its value. Since brownstone renovation is work intensive due to the structure's age and size, the following tips might be helpful to you when you have your unit renovated:
Hire a Licensed Engineer and Architect
If you're undergoing a full renovation, you will be required to secure a license from the NYC Department of Buildings and one of the most important requirements to be eligible for a building permit is an approved plan or blueprint from a licensed architect or engineer. Aside from permit regulations, your renovation will also benefit from the services of an architect and engineer, as they can ensure that everything done in your home follows safety measures and they can oversee the work done by your contractor and his team of workers.
Hire an Interior Designer
Brownstones typically have two to three floors and planning the layout of a place with multiple levels can be very difficult. This is where an interior designer comes in. Your interior designer can help you plan the design and layout of the brownstone's interior so that it becomes a conducive to your comfort and relaxation while still maintaining its aesthetic value.
Material Selection
Be as active in selecting the materials for your brownstone renovation as much as you can. You might be able to salvage old fixtures in the house like some of the flooring, fireplaces, and other interior details. If you're replacing the flooring and ceiling, make sure that you replace them with materials that are suitable for their purpose when it comes to durability and maintenance.
Exterior Renovation
If you plan to change the exterior, make sure that you get a permit for that too, especially since there are units in certain parts of the city that give the owner or tenant limited freedom over the design of the exterior.