Posted on May 7, 2019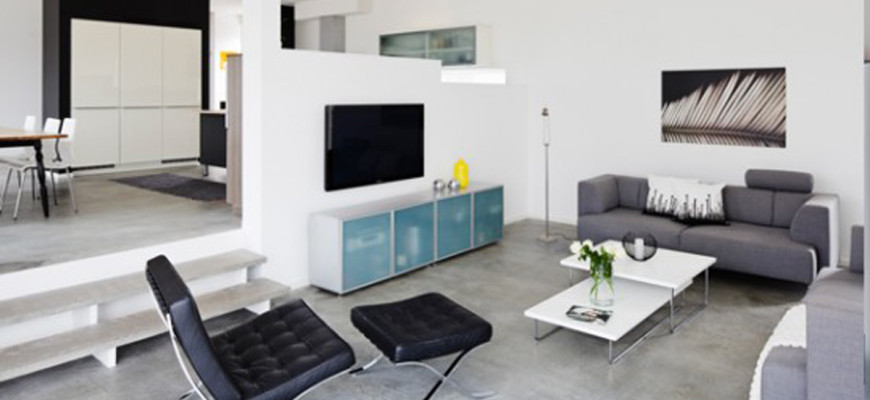 Space is a luxury especially for people who live in apartments, as you have to learn how to maximize every square foot of space that you have. It's easy to fall into the trap of leaving a small apartment unfurnished, as it can be a real challenge to fit in everything you need and want into a small space. This does not have to be the case if you do your planning right and you are resourceful enough to maximize your space. When undergoing a full apartment renovation, there are few tips and tricks that you can incorporate into your project to make your space look bigger.
Use Your Walls and Ceilings
If you have a small space but you have high ceilings, then make full use of that empty space up there for something more useful. If you live in a studio apartment with a very high ceiling, you can add a platform to raise your sleeping area. This will not only give you sufficient privacy but it'll also give you extra space below for other things like a desk for working or a sofa for entertaining guests. Empty walls can be used for storage. Add lots of storage like wrap around bookshelves. If you don't want to display all your things, you can opt for shelves with enclosures.
Extend Your Countertops
This trick is especially useful for those who live in studios and one-bedroom apartments. You can create continuity by extending your countertop from the kitchen all the way to the living room. This will obviously have to be custom-made for your space but all the extra storage and counter space will certainly more than make up for the expense. You can even use it as a dining area or a work area. If you're undergoing full apartment renovation, then it is the best time to have that countertop added.
Light Up Your Space
Nothing makes a room look smaller than the lack of proper lighting. If you're lucky enough to have windows that have access to natural light, replace them with bigger ones and opt for blinds that slide up instead of curtains. Invest in your lighting fixtures as well by adding lots of accent lights and dimmers so your space is well lit even in the evening.
Maximize your full apartment renovation by keeping these useful add-ons in mind; you'd be surprised at how much space you can add to your apartment with just a few changes.