Posted on January 8, 2019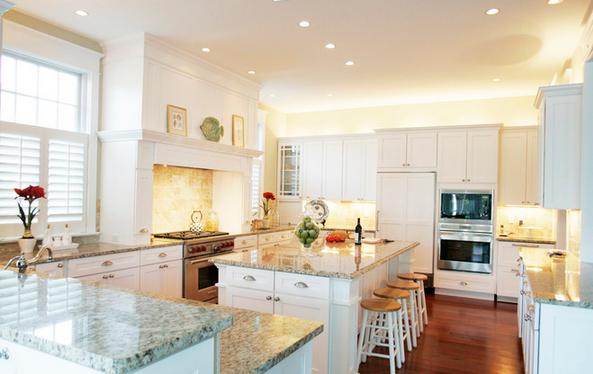 When speaking about remodeling apartments, many people would think that having a small home is an advantage, which makes sense because treatments and additions are most likely going to be small – in proportion to the small space. However, doing simple remodels does not have to mean meager improvements in terms of functionality, because sometimes, even the simplest of treatments make a huge difference. Let us take living in NYC as an example. New Yorkers are very used to living in cramped up spaces. And most of them go for remodels to make their small spaces look personalized as the very least. However, an NYC remodel is oftentimes small-scale considering the space limitations. But do not be discouraged, because there are simple remodeling treatments that actually make a huge deal of impact. The following are examples that you may consider for your next home makeover:
Larger kitchen drawers – The kitchen is probably the busiest area in the house for the whole day; and as the busiest part of the house, this is where we often need to keep a lot of tools and equipment.  Lots of tools and equipment means a serious need for sufficient storage. If you have a small NYC apartment, storage is most likely a problematic reality. Making over your cabinets does not have to be very drastic. Just work with a contractor on how you can enlarge your cabinets so you can store more tools and equipment in there. This makes a whole lot of difference especially when you do not need to put some of those kitchen items on the dining room or the living room anymore.
Dimmer switches – As they always say, lighting sets the mood of a place. No matter how small your space is, never underestimate the effect of better lighting the next time you think of doing an NYC remodel. Dimming lights are simply a marvel to have. It instantly changes the feel of a room from boring and stale, to warm, cozy and romantic. So for an instant mood change, go get some of those dimmer lights and switches.
Under-the-cabinet lights – As previously mentioned, lighting is a big deal when doing a remodel. It can make or break a room's design and ambience. So when it comes to your kitchen, do not make it look like just another room in the house. Create a dramatic effect by installing undercabinet lights will function as mood lighting and task lighting at the same time.
Remodeling in NYC is not only very tasking, considering the costs of materials and labor in NYC, it can be very expensive too. So never underestimate the effects of small remodeling treatments like this; because sometimes, it is the simplest and the most inexpensive of makeovers that actually create a big difference to your home's functionally and overall aesthetics.