Posted on July 23, 2018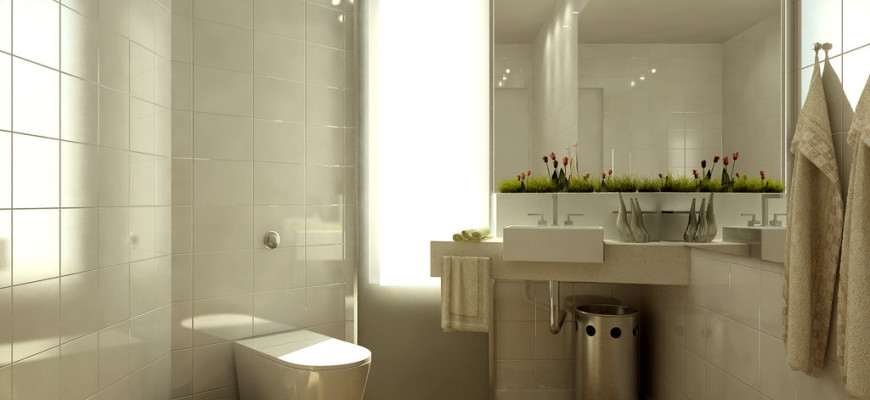 Few people living in New York have the luxury of having large, spacious bathrooms. Unless you have your apartment's bathroom expanded or custom-made for you, you'll have to learn to deal with the existing space you have. Fortunately, it's not space that makes a bathroom comfortable and aesthetically pleasing, it's how you design it. Many designers can attest to the fact that smart and good design is always more powerful than a large space. With this in mind, below are a few solutions that might help you maximize your small bathroom space:
Wall-Mounted Sinks or Console Sinks
Wall mounted sinks offer the illusion of more space since they s open underneath. For storage solutions, you can always add a stand-alone storage unit that you can wrap around the piping to conceal it. Console sinks are also great for this purpose, as they offer extra space underneath and they can also give your bathroom more character. Consult a bathroom remodeling professional for the best option for your available space.
Mirror Installation
Adding mirrors can really open up a space but for them to make a considerable difference they have to be either large in size or quantity. Since small bathrooms don't have much space for large mirrors, just install your mirror vanity in such a way that reflects natural light to the rest of your space. Install it adjacent to a window or across a window so that it can reflect light much more efficiently and make your space look bigger.
Create a Niche for Your Sink
Creating a niche for your sink will make your bathroom feel less cramped even if you don't have much space. Have a bathroom remodeling professional assess your bathroom to check if you have provisions for a recessed area for your sink.
Curved Shower Enclosures
If you want to make use of the additional space next to your shower area, you might want to opt for curved or rounded shower enclosures instead. It will give you extra space on the side for a small storage unit or extra wall-mounted storage that isn't part of your shower area.