Posted on January 22, 2019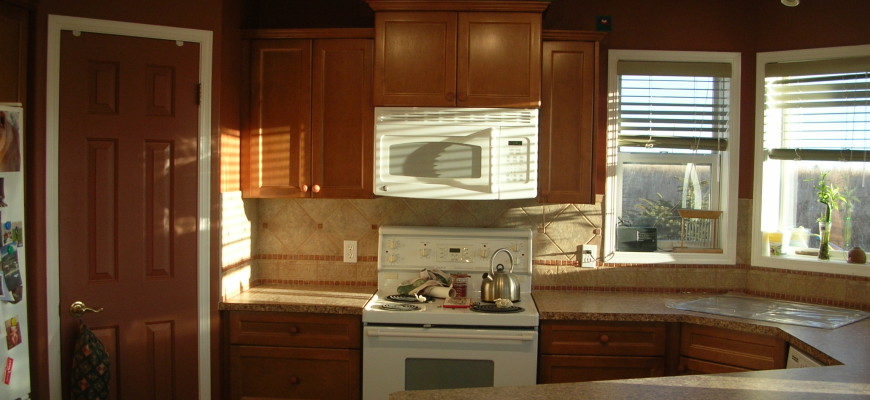 Need some kitchen lighting ideas to liven up a drab space? Here are some options worth checking out! Remember that lighting is as much about functionality as it is about aesthetics, so plan accordingly!
Don't be afraid to make a bold design statement by mixing and matching contrasting pieces. There isn't any rule that says everything should match perfectly, and you might find that a little controlled chaos is just the quirky touch your kitchen needs to blossom. For more contemporary kitchen designs for example, you might find that an old-fashioned hanging lamp serves as the perfect accent.
You could go even further with the traditionalist aesthetic and purchase either antique kitchen lighting or new pieces designed with a vintage look. These types of lighting fixtures will look especially attractive in country kitchen designs, and they can provide several subtle points of interest throughout your kitchen. There are actually many options for vintage lighting on the market, with most of them combing the best of old world traditional design with modern features and innovations.
Instead of having one or two main light sources, it might be helpful to think in terms of "light layers". Different areas of the kitchen will require different types and intensities of lights, so plan for different kitchen lighting according to the specific application. Closer to the counter where you do all your chopping for instance, you will need much brighter light compared to the rest of the kitchen. You will also need sufficient lighting over the cupboards and cabinets, although you will not need as much light here as you would in the rest of the kitchen.
Deciding on just the perfect kitchen lighting solution can take a lot of time and planning. Given the important role that lighting plays on the efficiency and visual appeal of a kitchen however, the effort should be worth it.