Posted on February 27, 2019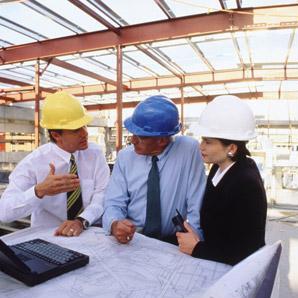 In any given construction project, the architect is one of the most important people involved. Essential for converting ideas and concepts into an actual workable plan, the architect is often the lead person in projects larger and more complicated than home renovation.
Hiring an architect is pretty much like hiring any other professional. You will want one that has the necessary skills and capabilities, which can be determined by looking into his track record of completed projects and talking with former clients. Apart from his qualifications and capabilities, you should also look into the work methods and professional demeanor of the architect you are considering. More than technical skill, this will help you determine whether or not a particular architect is someone you will be comfortable working with for extended periods of time.
Before you actually go out and look for an architect, it might be a good idea to make a thorough assessment of your needs and figure out whether or not you really do need an architect. For small and simple home renovation–and even some remodeling jobs–a general contractor might be the only professional you need for the job. On the other hand, major remodeling jobs that involve making extensive changes to the appearance of your home, or those that require major structural work, will almost always benefit from the expertise of an architect. By making a thorough assessment of your needs, you can ensure that you have the right person for the job, and conversely, avoid the expense of hiring unneeded personnel.
Figure out the role that your architect will play in the project and communicate your needs and expectations thoroughly. Some architects will draw you the plans and nothing more, while others will provide construction management services as well. Defining roles and communicating expectations will help reduce misunderstandings and ensure a smoother and more efficient process.