Posted on September 16, 2019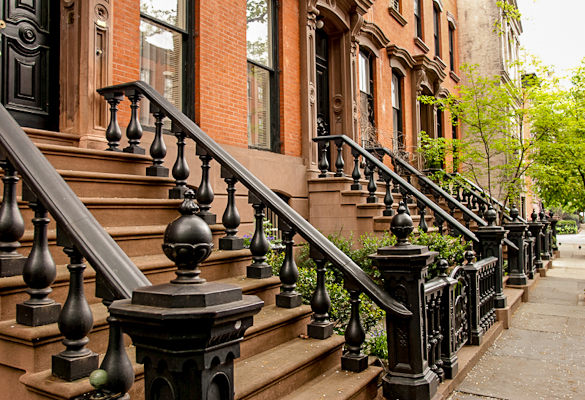 Renovating an entire townhouse is no small feat. Unlike apartments or condo units, townhouses typically have two to three floors, which makes the task even more challenging. However, townhouse renovation is essential especially if you purchase an old townhouse in NYC. Not only will renovating the place make your day-to-day life much easier but doing so can also significantly increase the value of the property. Since you are dealing with a much bigger space than a condo unit or an apartment, proper planning is essential to make sure that your renovation goes without a hitch. Below are some tips on how you can go about your townhouse renovation:
 Assess What Needs to Be Replaced
Like with any other renovation project, a complete assessment of what needs to be replaced or redesigned is necessary before you can even get an estimate of the costs of the entire project. As the owner, you probably have a good idea of how you would want everything done but you also have to take into account other aspects of the townhouse that might need replacing like HVAC, plumbing, staircases, electrical wiring, and other things that you might have missed initially. It's easy to miss these aspects especially when you're in a rush to get things done but the last thing you want is to move in only to find out that there are more problems that need to be taken care of.
Find Out the Costs
The costs of townhouse renovation may vary per area. The reason for this is because most professionals price their services depending on the average pricing in the area. Although, prices can also significantly vary from contractor to contractor so it's better to get quotes early on. For instance, renovating a townhouse in an area like Manhattan can cost double the price of renovating in Brooklyn. So you should also consider the location of your townhouse when estimating the costs of your renovation.
Secure the Necessary Permits
Aside from securing permits from the New York Department of Buildings, you'll also have to make sure to consult your townhouse's association for any prohibitions regarding renovations. This is especially important if you plan to change the exterior of your townhouse. While you own the exterior and you have some control over its design, most townhouse associations have regulations on how much of the exterior you can change. This is because some townhouses have similar exteriors and drastically changing the exterior of your unit might go against the association's regulations.