Posted on June 13, 2019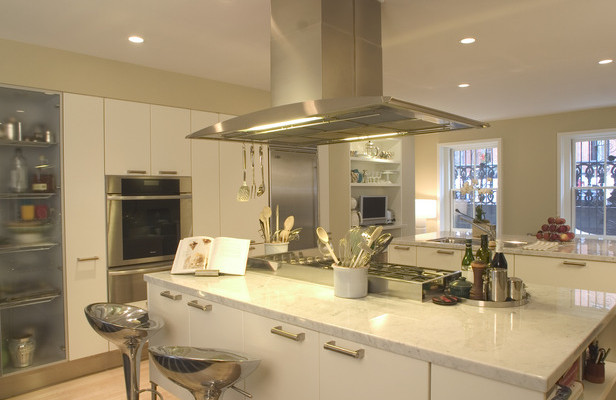 When most people design their kitchens or undergo kitchen remodeling, they usually focus on the big things and they tend to forget to pay attention to some of the minor fixtures of their kitchen. If you love to cook then one of the most important fixtures you should pay attention to is your kitchen fan or range hood. While most people tend to get a range hood that goes with their kitchen stove, there are actually several other options that you can consider that are both equally functional and stylish. If you're unsure about what to get for your kitchen, you may want to consider the following options:
Kitchen Island Fan
Kitchen island fans are mounted on the ceiling and are placed just above the kitchen island. This only works if your stovetop is installed on the island itself rather than on a countertop near the wall. While island fans are typically more expensive, as they are much bigger than other options, they are aesthetically superior, as they make your kitchen island blend in better with other fixtures in your kitchen. Since expert installation is necessary, it is best if you have it installed while undergoing kitchen remodeling.
Cabinet Fans
This is perhaps the most common option for many homeowners, as they look great when used with both standalone-stove units and stove top units. Cabinet fans are installed under the cabinet so most of it is hidden and only the exhaust is exposed. If you want a more seamless design, you can have a niche made for it so that no part is exposed.
Wall-Mounted Fans
Wall mounted fans come in various shapes, sizes, and designs. Most are designed with the decorative aspect in mind so they blend well with the kitchen's design and look more like a decorative piece rather than a kitchen fan.
When choosing a kitchen fan, it is best to assess your needs before you get the first one you find. Make sure that the fan you choose complements your stovetop not only when it comes to style but also when it comes to power. It is also best if you have a kitchen remodeling expert install it for you so that it will blend well with your kitchen's design.