Posted on June 24, 2019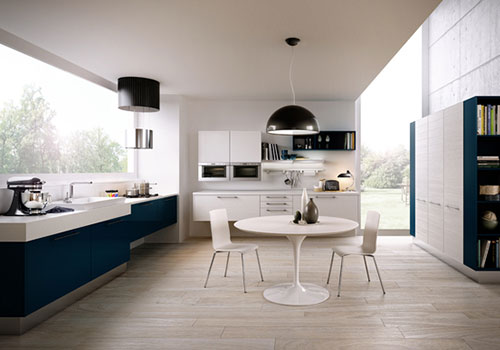 Undergoing kitchen remodeling can be a very stressful time, especially since you'll have workers working in your home everyday and your routine will definitely get disrupted. If you're going through a full remodel, you should expect that your kitchen will be unusable for the time being and preparing for it should be one of the first things you do before getting the work done. Below is a list of some of the things you should prepare for before the big remodel:
Designate a Temporary Cooking Area
Eating out can be very expensive and will increase the price of your project. Since you can't very well eat-out everyday, it's best if you designate a temporary cooking area in your home. Transfer some of the essentials out of the kitchen like the fridge, the stove (if it's not built-in), and the smaller appliances. If your stove is built-in, you can get a temporary single-burner stove for your family's needs. Since your kitchen is going to undergo heavy construction work, it's best if you keep it off-limits to family members.
Plan Your Meals
Since you probably won't have enough appliances for full meals, it's best if you rethink your menu first and focus on easy-to-cook meals that only use minimal appliances. You might also want to use disposable plates and glasses first since you won't be able to do your dishes properly while construction is ongoing.
Seal Off the Area
While undergoing kitchen remodeling, prepare for dust and a lot of noise. Even if you're out at work while your contractor and his team is working on your kitchen, you should still create a plan on how you can seal off the area to keep dust and noise to a minimum. If your kitchen is separated from the rest of the house with a wall and a door then sealing it off should be easy. Otherwise, you should think of adding a temporary divider to seal off the area while ensuring that it is still accessible to the workers.
Undergoing kitchen remodeling can be tedious but you can lessen the stress by properly preparing yourself and your family weeks before the project starts.